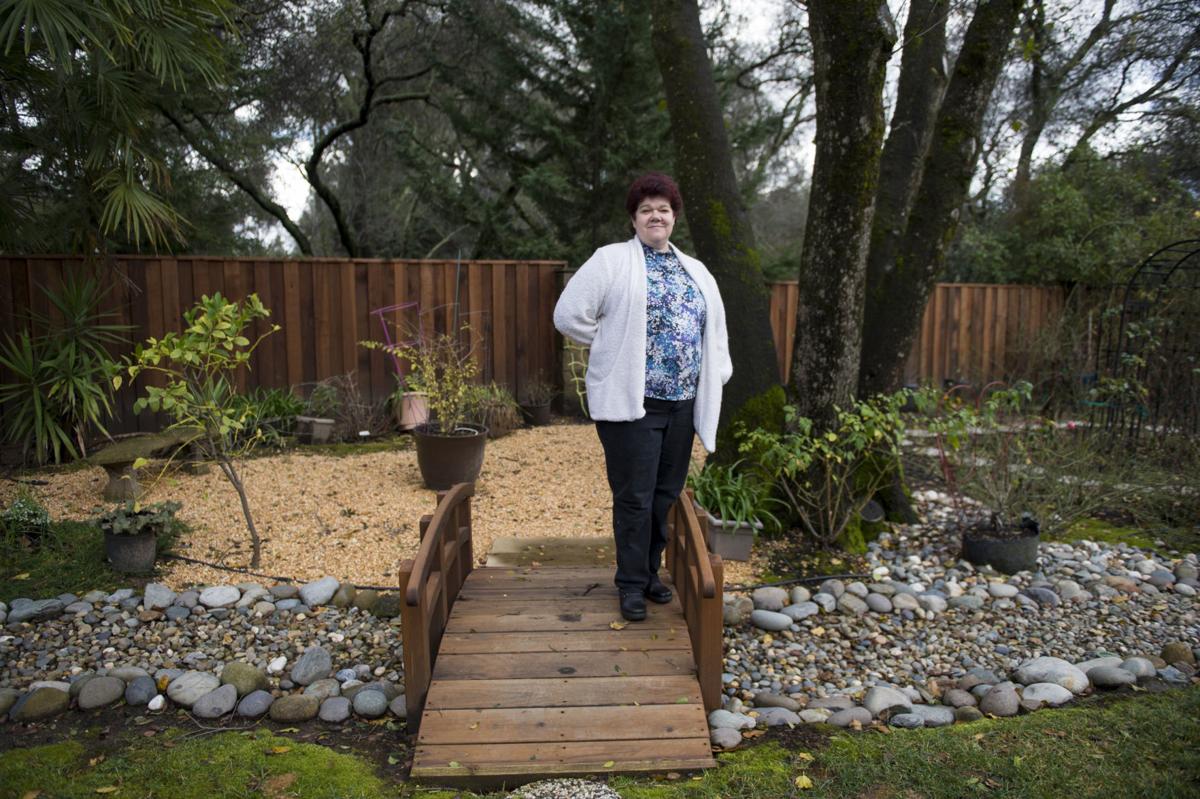 SACRAMENTO, Calif. — Sue Bennett became a gardening advocate by accident. Now it's her full-time cause.
Her focus is devoted to young sprouts, kids just learning how plants grow. The more they learn and share, the more that gardening passion takes root.
"I don't want them to wait until retirement — like me — to discover gardening is fun," said the Granite Bay, Calif., woman.
In this effort, Bennett has enlisted grown-up gardeners throughout the state, including California's largest nonprofit garden group.
Bennett, 55, serves as president of California Garden Clubs Inc., the umbrella organization for about 350 gardening clubs with more than 22,000 members statewide. Before her term ends June 30, she's dedicated to a special project: "Encouraging Future Gardeners."
"Instead of ABC, I've got EFG," she said. "It makes it easy to remember."
Her goal is to assemble and distribute 14,000 gardening kits to kids throughout California via classrooms, youth groups and gardening clubs. The kits feature seeds, activity cards and supplies. For example, the herb kit includes a fabric pot and seeds for chamomile and other herbs. The "Pollinator Paradise" kit contains flower seeds and "good bug" masks for kindergartners to make.
All five kits come with a wealth of gardening how-to's and fun facts designed to pique youthful interest.
"You don't need a backyard to garden; you can do this on a windowsill," Bennett said. "This is something children can do with their parents."
Bennett sees the kits as bridging a gardening gap.
"Lots of schools are introducing kids to gardening," she explained. "But we found (in prior projects) the kids weren't always taking home what they've learned. These kits let them take their gardening home and get their parents involved, too."
Eventually, those youngsters also may grow garden clubs.
"So many retirees are in garden clubs," she said, "but how do you get today's generation involved with gardening? This program is also about educating children, not just growing seeds."
Bennett found her inspiration by working with another youth gardening program, Kids Growing Strong.
"I liked it because as a kid I never did it," Bennett said. "We have no children, just two dogs, but I really enjoy working with children."
Kids Growing Strong strives to introduce children to the value of plants and growing gardens.
"Gardens were once an important part of daily life for most people," said Maryanne Lucas, founder of Kids Growing Strong. "People knew the value of gardens and plants through intimate, daily experiences. But things changed.
"Never before in the course of history have so many people, and especially our children, been so far removed from nature and so distanced from the earth, plants and fellow creatures," Lucas said. "The result is children who are less healthy, less 'enlightened' and less knowledgeable about the natural world upon which our lives depend."
Lucas supports Bennett's efforts and helped her launch her kit project.
"Sue's project is very exciting," Lucas said. "With very little effort, it makes it easy for gardeners and nongardeners alike to introduce children to the wonders of the natural world and lessons to be learned in a garden."
Bennett is also raising $14,000 to fund this effort.
Bennett's sense of fun fills her project and her garden, set on ¾ of an acre. Gardening did not come naturally to the Massachusetts native. "When my parents bought a house, I wasn't allowed to walk on the grass."
A software engineer turned high-tech marketing expert, Bennett and her husband, Bill, both worked for Hewlett-Packard in the Bay Area. But they fell in love with Granite Bay and decided that's where they wanted to retire. They relocated in 2001.
"Bill's job transferred, but mine didn't, so I retired — before I was 40," Sue said. "I got to work on the house and yard instead."
That's when she took up gardening.
"When I started, I didn't know an annual from a perennial," Bennett recalled. "All I knew is I had lots of weeds to pull and wanted something else."
Bennett sought out experts for advice and found them in a local club, Roseville Better Gardens, whose members quickly realized and appreciated her organizational skills.
"I joined in January 2005," she said. "I became vice president in March. In October, I became president. And it just sort of grew from there."
She eventually became a CGCI district director, vice president and now statewide president. Bennett also threw herself into her own garden, which now features more than 400 roses as well as a patio succulent garden.
When she's not outside working on the garden, she's huddled over a table in her kitchen, assembling gardening kits for kids.
"People say it's a lot of work, and you'll never know the results," Bennett said. "The project will be a success when these kids join garden clubs and become gardeners 20 years from now."
Larry Mitchell, Texas Realtor, ABR, CRS, GRI, VLB
LMSells@aol.com
254 681 5115 Cell