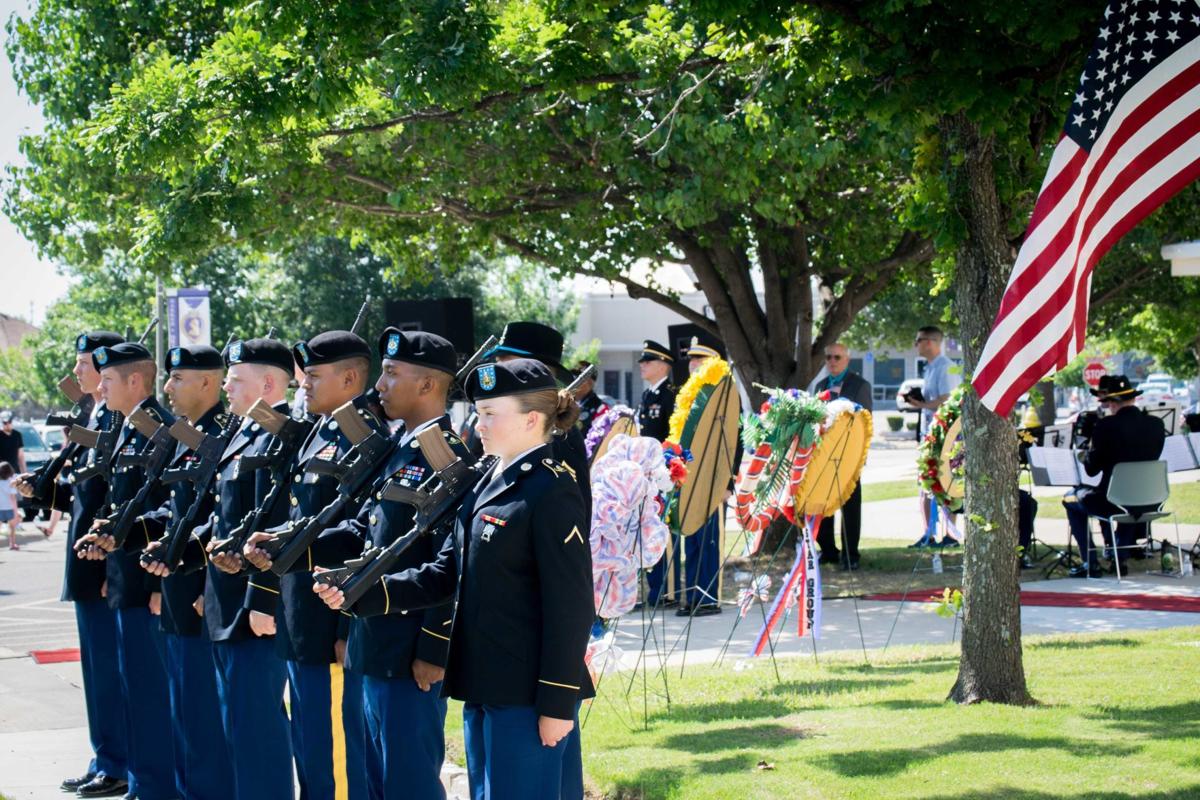 HARKER HEIGHTS — After hundreds of stars, stripes and faces in both somberness and smiles flooded the streets of Harker Heights Saturday morning, a memorial ceremony followed at the veterans monument in front of City Hall.
Adrienne Evans-Quigley with the Central Texas Area Veterans Advisory Committee called for recognition of those who comprise the U.S., the country they live in and love.
"Today, we don't only remember the combatants. We also want to remember those who came out of the trenches as writers, as poets and those started preaching peace," she said. "Men and women who have made this place a kinder place to live."
Then, she recognized the reason their beloved country stands today. Evans-Quigley recognized those who gave the ultimate sacrifice.
"There is nothing more noble than somebody risking their life," she said. "We thank you for that."
The City of Heights conducted the annual Memorial Parade and Ceremony at the intersection of Wildewood Drive and Farm-to-Market 2410/Knight's Way, turning right onto Miller's Crossing and ending at Carl Levin Park, 400 Miller's Crossing.
Patriotic music was then performed by the Union Middle School Concert Women's Choir and the 1st Cavalry Division Band. A wreath laying was conducted by Sgt. Uriel Saldivar and Sgt. Andrew Zabinski with support of area veterans service organizations.
Several veterans, city staff, representatives and military affiliates offered words of honor in remembrance of those who couldn't stand with them.
"Never before have so many owed so much to so few," said John C. Thomson III, major general and deputy commander of III Corps and Fort Hood, paraphrasing Winston Churchill. "It's because of our fallen that we enjoy freedom and our great way of American life."
U.S. Rep. John Carter, R-Round Rock, pointed to the U.S. flag, which he said keeps flying proudly as all state flags, even the Texas flag, bow underneath it.
On Memorial Day, he said, that flag is especially a symbol for those who died to take care of the country.
"They are sacred to us," Carter said. "May they always remain sacred."
Larry Mitchell, Texas Realtor, ABR, CRS, GRI, VLB
LMSells@aol.com
254 6815115 Cell