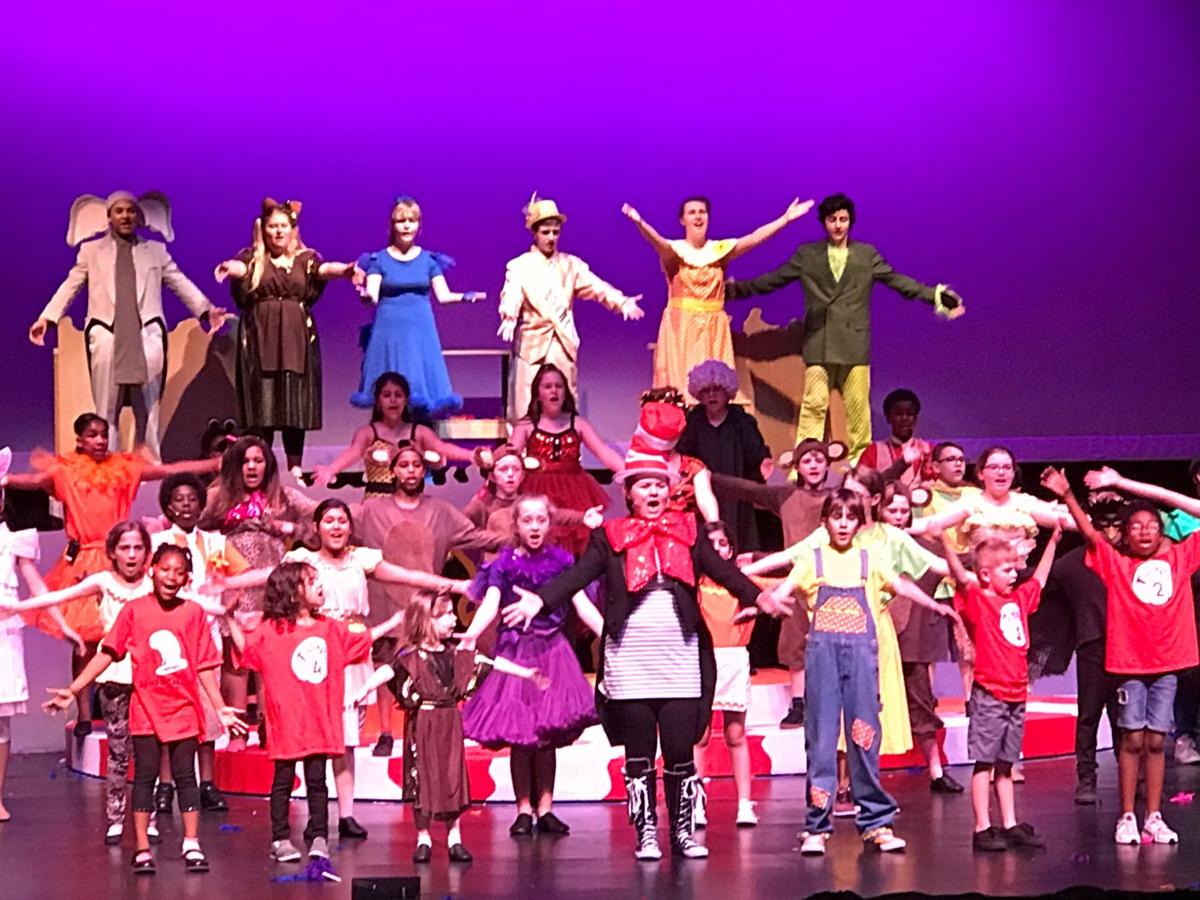 Killeen ISD's Anna Burrell directs the production with Copperas Cove High School choir teacher Ginger Thompson serving as the musical director with songs the audience is certain to recognize including "Oh, the Thinks You Can Think!," "Horton Hears a Who," "It's Possible" and more. Copperas Cove High teacher Cameron Dinkens is a production assistant keeping track of the scenes in the award-winning musical.
Cove High freshman Parker Reed fulfills the role of the Cat in the Hat. No stranger to the VLA stage, Reed has had leading roles in multiple productions including "Annie," "Dora's Pirate Adventure," "Freckle Face Strawberry" and many Missoula Children's productions.
"Cat In The Hat is just so eccentric," Reed said. "It's just so great that I get to show off any emotion and that I can do whatever I want and it basically goes with the character."
Burrell said Reed realistically could have had the role of her choosing in the production based on her audition.
"I love Parker Reed. She is super flexible, she's a great improvisor. Her comedic timing is just insane," Burrell said. "She walked into her audition and it was, 'Seriously, what part do you want?' kind of deal."
As the Cat in the Hat, Reed narrates the story of Horton the Elephant, a favorite Dr. Seuss character, who discovers tiny people calling themselves the Whos on a speck of dust and must protect them. He must also protect an egg left behind by Mayzie LaBird, another memorable Dr. Seuss character. The different story lines are favorite Dr. Seuss classics.
Although the cast is made up largely of children, Thompson said the production is top-notch.
"Even though it's a junior or a children's musical, it's … quality. It's as good as an adult production," Thompson said. "I think it's going to surprise and be a good experience for everybody."
"Seussical Jr." opens Friday and runs through Sunday at Vive Les Arts. Show times are 7 p.m. on Friday and Saturday; and 2 p.m. on Sunday. Ticket prices range from $10 to $14 with a military discount available.
Location: Vive Les Arts Theatre, 3401 S. WS Young Drive, Killeen
Larry Mitchell, Texas Realtor, ABR, CRS, GRI, VLB
Century 21 Randall Morris & Associates
254 681 5115 Cell