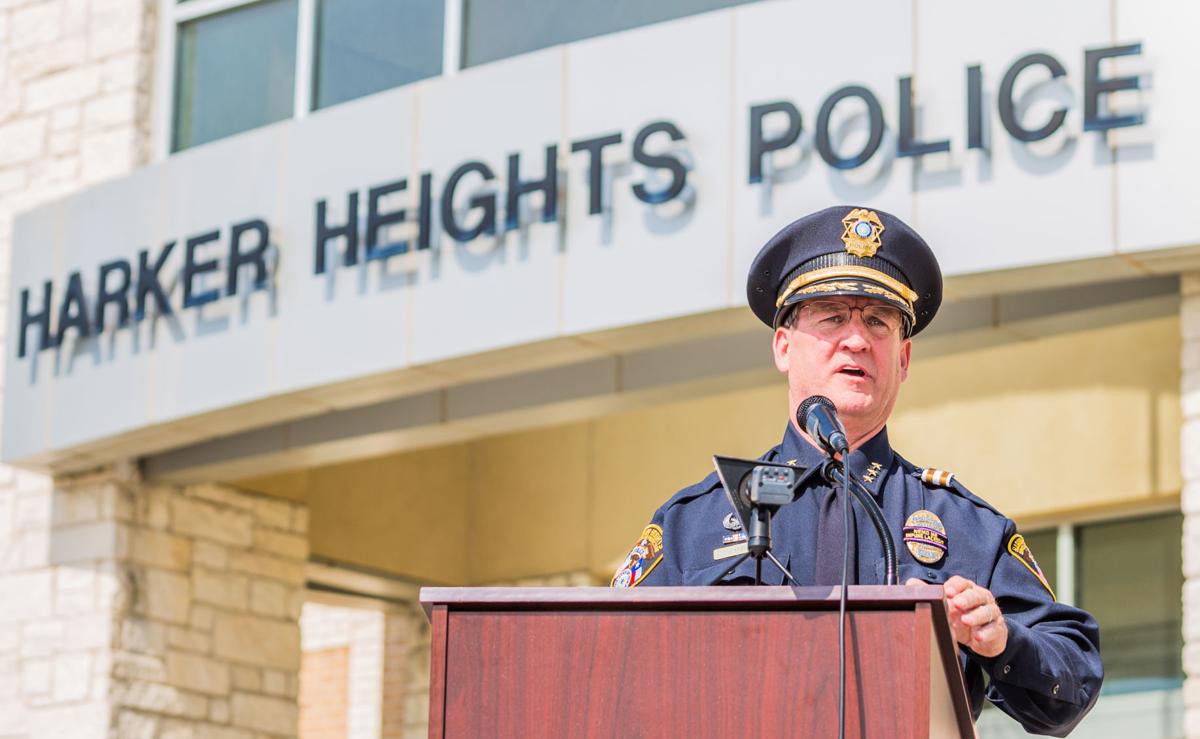 Every officer in attendance wore mourning bands across their badges as a way to memorialize the 16 officers who lost their lives last year in Texas. The Bell County Police Memorial Ceremony coincided with National Police Week.
Police departments from all over Central Texas were represented, as well as state and federal agencies.
Harker Heights Police Chief Phillip Gadd said he knows about such losses. "Less than 2 years after graduating from the academy, Carl Levin was killed while investigating an arson," Gadd said. He lost another colleague in Michigan. "These losses had a lot of bearing on who I am as a police officer."
Gadd wanted people to remember the families of fallen officers. "We have many survivors of these tragic losses right here today," he said.
During the ceremony , the Harker Heights honor guard posted the colors followed by Minister Natasha Hartley's flawless rendition of the national anthem. Mayor Spencer H. Smith officially proclaimed May 15 as a memorial day for fallen officers.
The reading of the names was a quiet, somber occasion.
Honor guard members from departments around Central Texas placed a rose in a spot near hometown of the officer killed onto a large board in the shape of the state of Texas, which was covered with white and blue flowers. When all 16 names were read, nearly every corner of the state was covered.
Honor guard members honored each fallen officer with a slow, solemn salute.
A 21-gun salute and the playing of taps followed the pinning of the roses.
"It's good we can come together and remember everyone who has made that sacrifice," said Killeen police chief Charles "Chuck" Kimble at the event. "It takes a special person to protect the community when everyone else is at home."
The Killeen Police Department will be hosting the ceremony next year.
Officers from Killeen, Copperas Cove, Temple, Belton, Morgan's Point, Fort Hood Military Police, Bell County Sheriff's Department, Bell County Constables, State Troopers, the FBI, ATF, U.S. Marshals, and the postal authority were in attendance, as well as city officials.
Emily Hilley-Sierzchula is reporter for the Killeen Daily Herald. Reach her at emilys@kdhnews.com