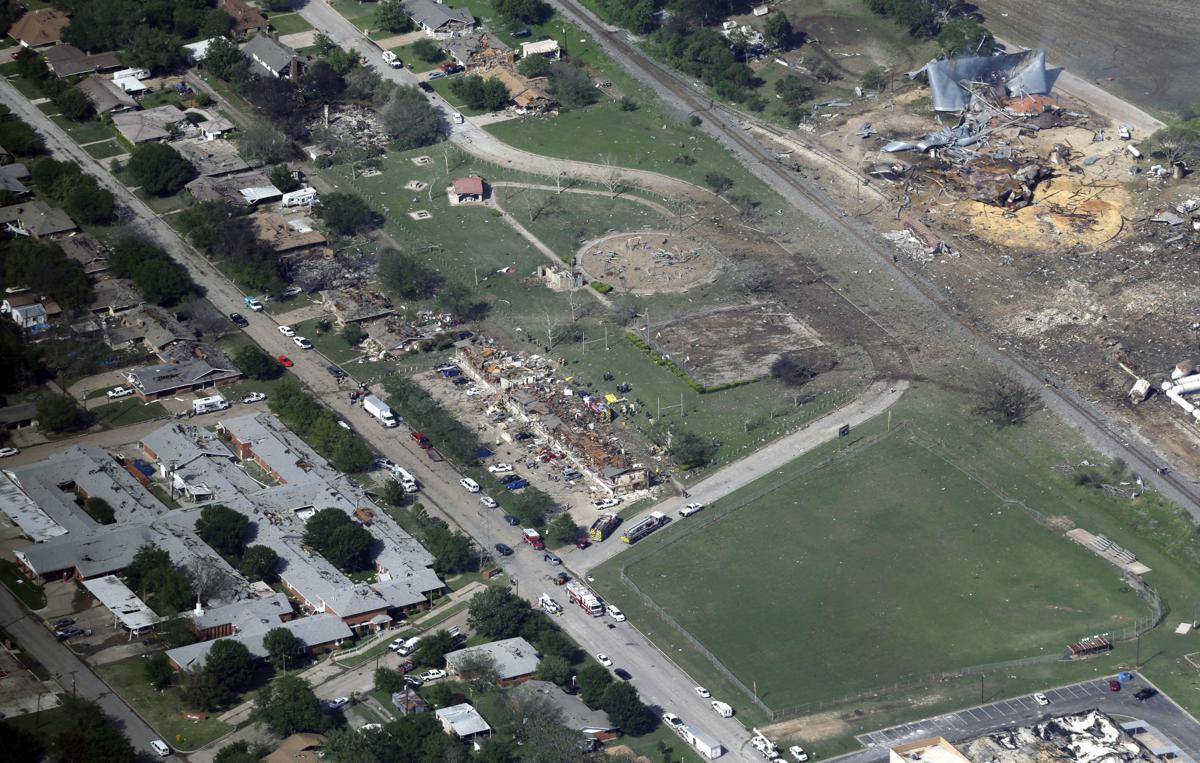 It has been five years since 15 people were killed and at least 200 more people were wounded when a fertilizer plant in West exploded about 80 northeast of Killeen.
April 17, 2013, is still fresh in the minds of some first responders in Killeen and Harker Heights fire departments, both of which sent first responders to the scene.
Captain Randy Pearson, commander of the Killeen Fire Department hazardous materials team, received the call at home. "We got as many people together as quickly as possible and started driving to West," Pearson said. "You don't think about something like that happening so close to home. A lot of people were affected by it, not the least those who died."
Some memories do not fade.
Pearson remembers the aluminum garage doors that had collapsed from the concussion. "It was pretty powerful, even that far away," he said. Three structures were still burning and fire was on the ground at the plant site when the 16 members of the Killeen Fire Department arrived.
"Our priority was finding anyone that might be alive. We worked with the Waco hazmat team to set up rescues in the hot zone," Pearson said. "We waited and helped where we could until they let us go back to the house the next morning."
The late J.D. Gardner, Killeen Fire Department chief at the time, returned to West for days after the explosion as one of several people who helped run the West Volunteer Fire Department while injured firefighters recovered and new volunteers were recruited.
The efforts of local first responders did not end there.
Six of those killed were first responders from the West Volunteer Fire Department.
"We had an honor guard attached to the victims' families to help them through the process," Pearson said. Firefighter honor guards remain with a firefighter killed in the line of duty for every minute until they are laid to rest.
The Harker Heights Fire Department sent four people and its regional mobile command vehicle.
"It was a unique experience," said Glenn Gallenstein, Heights deputy fire chief. "We were there for at least three days because the first thing that goes down in chaotic situations is communications."
The team hooked up channels and frequencies to centralize communications. "We were dealing with a lot of other agencies so we had to tie in multiple channels at federal, state and local levels," Gallenstein said.
Gallenstein was impressed by the amount of help pouring in.
"It was amazing to see how many first responders were there; at first, we couldn't even get to the scene," he said. "It was surreal to think an explosion of that magnitude had just happened, so we just fall back on our training."
Pearson and current Killeen Fire Chief Brian Brank still discuss the West explosion in terms of training, also.
"We've talked about how to prevent it, what could have been done differently," Pearson said. "We always want to try to do better."
Emily Hilley-Sierzchula is reporter for the Killeen Daily Herald. Reach her at emilys@kdhnews.com
Larry Mitchell, Broker Associate, ABR, CRS, GRI, VLB
Century 21 Randall Morris & Associates
254 681 5115 Cell
LMSells@aol.com