Killeen fire chief visits with community committee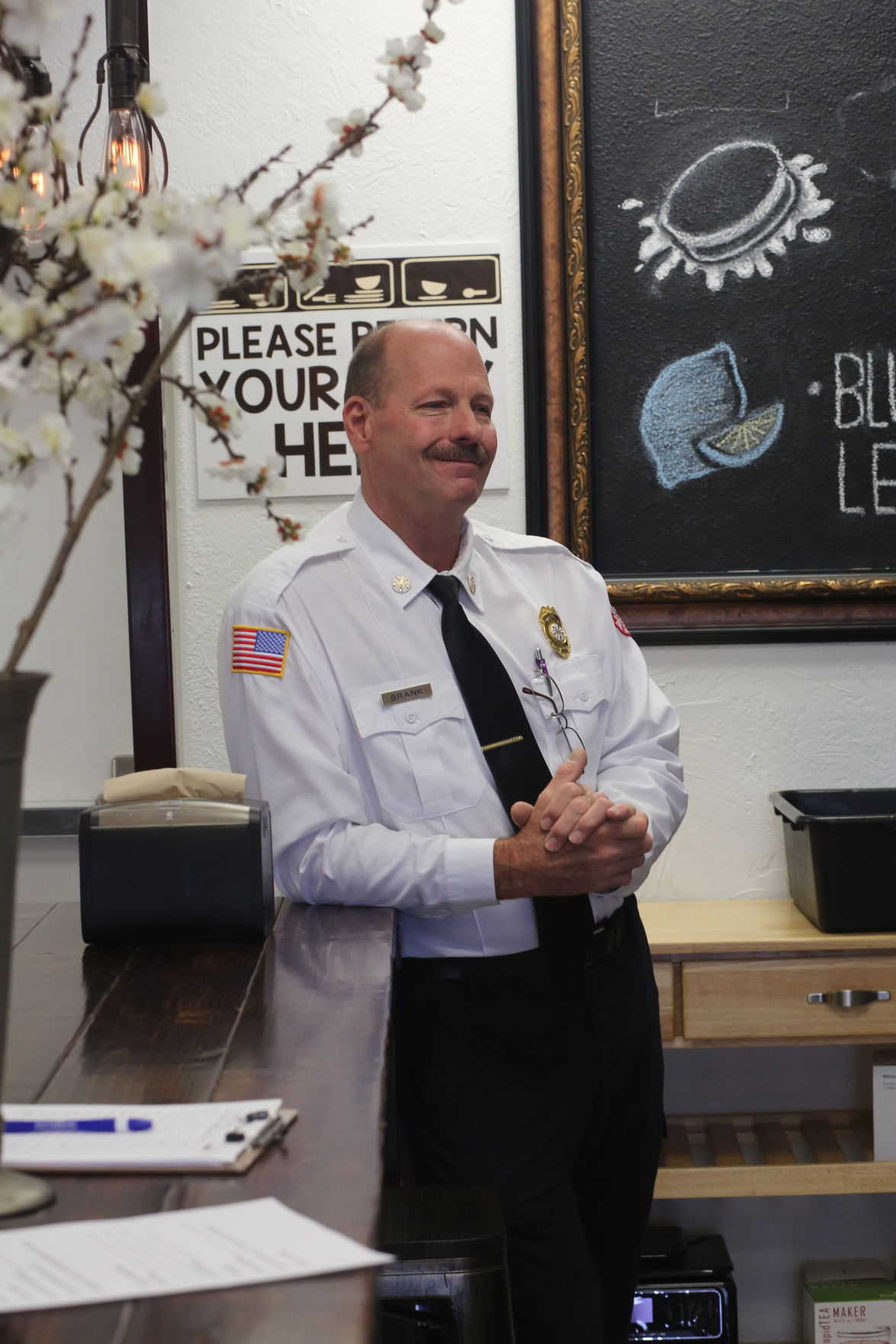 About 15 Killeen residents covered a lot of ground when meeting with the city's fire chief Monday at Bloom Coffee Roasters.
Most of the attendees were part of a citizen's advisory committee for Councilwoman Shirley Fleming's District 1, although all were welcome to attend.
People asked Chief Brian Brank about topics ranging from sprinkler systems and fire awareness programs for children to the emergency management plan and mutual aid agreements.
Fleming said in response to several issues raised that money is always the main issue.
Renovations to some of the older fire stations in the city were on the mind of one resident on the committee.
Brank said many of the renovations have been planned for 10 or 15 years.
"The city manager does the best job he can, but we're always trying to find the money," he said.
Another resident said some of the fire hydrants in the city are underpowered.
"We don't like those," Brank said, adding the majority of hydrants in the city are capable of pumping the 500 gallons needed to extinguish most house fires.
"Around 99 percent of fires are put out with the booster tanks on the engines," with fire hydrants used as a backup if needed, he said.
Brank said he meets with residents periodically.
"It's important to let citizens know we're engaging with them in a cooperative and informative manner," Brank said. "We want people to know about our capabilities, that they're safe. We have their best interests at heart."
Larry Mitchell Realtor for Bell County, Belton, Copperas Cove, Harker Heights, Killeen, Jarrell, Salado, Temple and Williamson County Texas