Feasibility study for multi-modal rail facility moving forward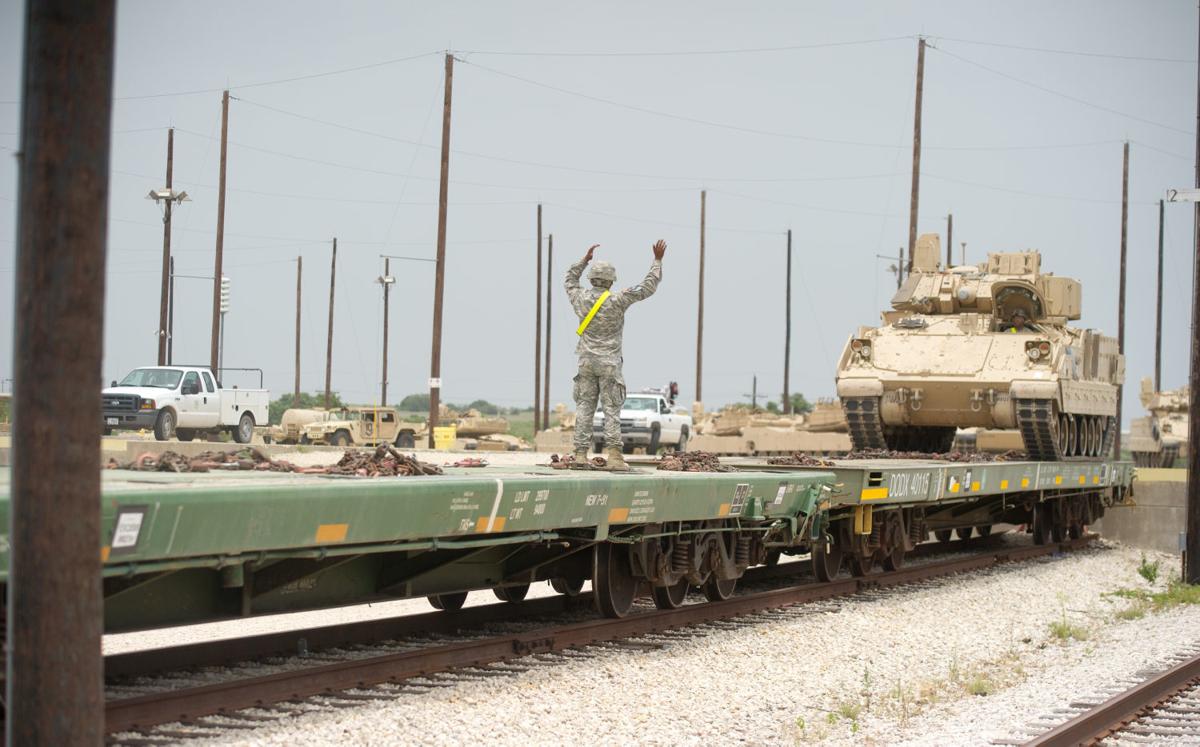 COPPERAS COVE — The Copperas Cove Economic Development Corporation board received some encouraging news last week about a proposed railhead at Fort Hood that could be used for commercial use.
Coryell County Judge John Firth presented an update on the progress of the feasibility study for the multi-modal rail facility, a project that has been discussed for years.
Firth offered a brief recap of the $300,000 feasibility study, which requires both the Copperas Cove EDC and the Coryell County Economic Development Board to authorize $15,000 each to match a Department of Defense grant of $270,000.
Both groups authorized those funds in late 2017, Firth said.
The grant application was prepared by Coryell County and the Heart of Texas Defense Alliance, with the Central Texas Council of Governments submitting the latest continuation of the application to the Department of Defense on March 26.
A request for proposals for the feasibility study went out March 12, Firth added. "We expect a number of bids to come in on that," he said.
The bids are due today, and a technical board meeting Friday will include a review of those bids, according to Firth.
Funding from the Office of Economic Adjustment of the Department of Defense was delayed until the omnibus spending bill was passed by Congress, Firth said. That happened March 22. President Donald Trump signed the bill March 23.
Copperas Cove Mayor Frank Seffrood was pleased with the news. "This has been discussed for a long time," he said.
Central Texas Council of Governments, or CTCOG, has been part of those discussions.
"This has long been a conversation between Fort Hood, Copperas Cove and Coryell County," said Jim Reed, CTCOG executive director. The railhead would be used from one side for civilian traffic and the other side for military traffic.
"The design of this was intended for Fort Hood personnel to be able to load military vehicles from the side of the rail cars, which would be much more efficient than the current system," Reed said. "When Fort Hood was not using the facility, it would be available for civilian use, giving us more freight capacity on that side of the region."
Firth reported to the EDC that Fort Hood is committed to building an entirely new railhead, instead of just increasing the capacity of the existing railhead.
Many businesses interested in relocating to the area ask about the availability of air transportation, interstate accessibility and rail presence, Firth said.
"We're in the sweet spot" once the railhead is completed, he said.
"This is going to be an incredible opportunity," Firth said. He said the project will increase the Coryell County and Copperas Cove tax base, bringing more business to the area.