Rainwater harvesting saves more than water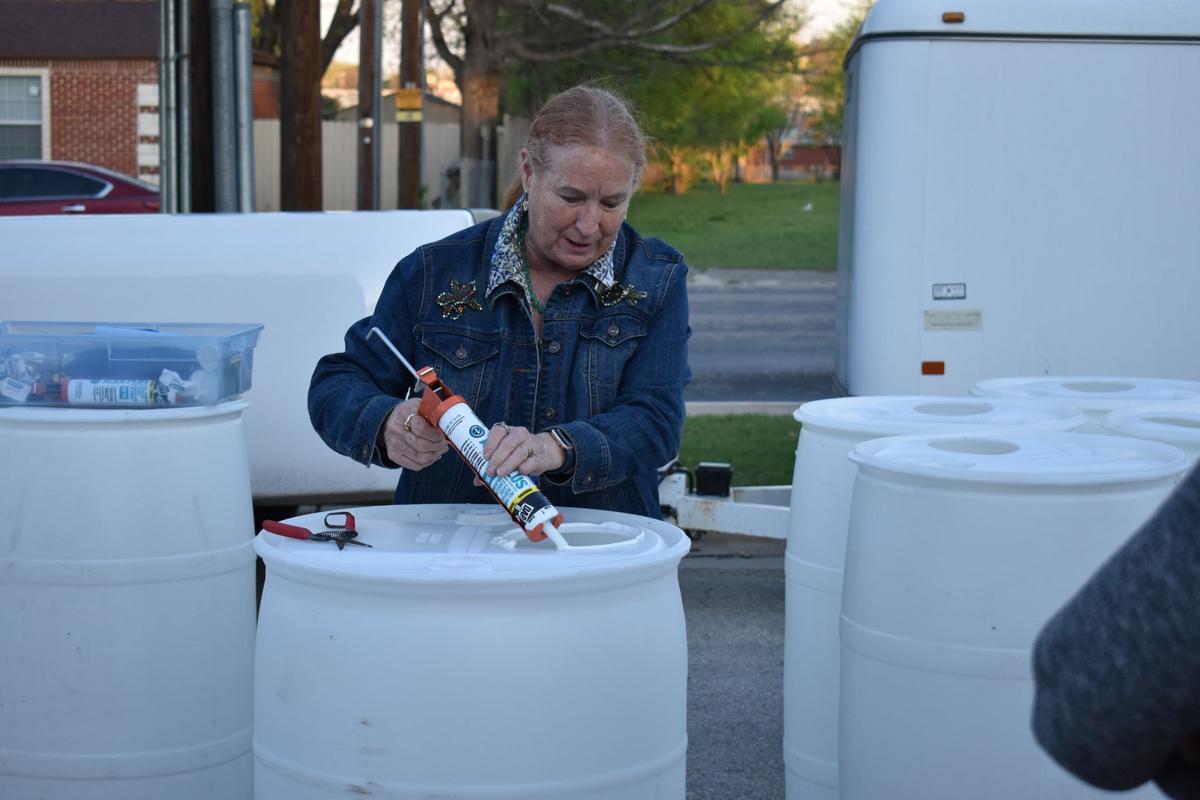 COPPERAS COVE — Perhaps the most amazing statistic passed along during a rainwater harvesting class at the Copperas Cove Public Library Thursday night: it is possible to collect over 38,000 gallons of rainwater per year off a 1,200 square foot roof.
Dotty Woodson — whose many titles with Texas A&M University's AgriLife Research program includes rainwater harvesting professional, extension specialist and horiculturalist — relayed a long list of facts about the benefits of rainwater harvesting to a class of more than three dozen men, women and children.
"Most people want to talk about harvesting rainwater during a drought," Woodson said. Cities, in particular, must talk about what to do to conserve water when the next drought will inevitably occur.
Rainwater harvesting is fairly simple and inexpensive, according to Woodson.
The rainwater which is collected should not be consumed by humans, it can be used for animals, to irrigate lawns and gardens, in aquariums, for firefighting and other purposes, Woodson said. The rainwater is salt free, as well as calcium and chlorine free.
When rainwater is not collected, it runs off into area creeks and rivers, picking up contaminants, pollution and debris along the way, Woodson said. That makes it necessary for municipalities to spend extra money to clean the water before it reaches the homes and businesses.
Thus, both individuals and cities save money when rainwater is harvested.
The class was sponsored by the Lampasas River Watershed Partnership, Keep Copperas Cove Beautiful, Texas A&M AgriLife Research, Texas A&M AgriLife Extension Service, and the Texas State Soil and Water Conservation Board
Participants in the class had the opportunity to create their own rain barrel, with Keep Copperas Cove Beautiful covering some of the cost.
More information on rainwater harvesting is available on the website: rainwaterharvesting.tamu.edu.