CTC speech and debate team ninth best in the nation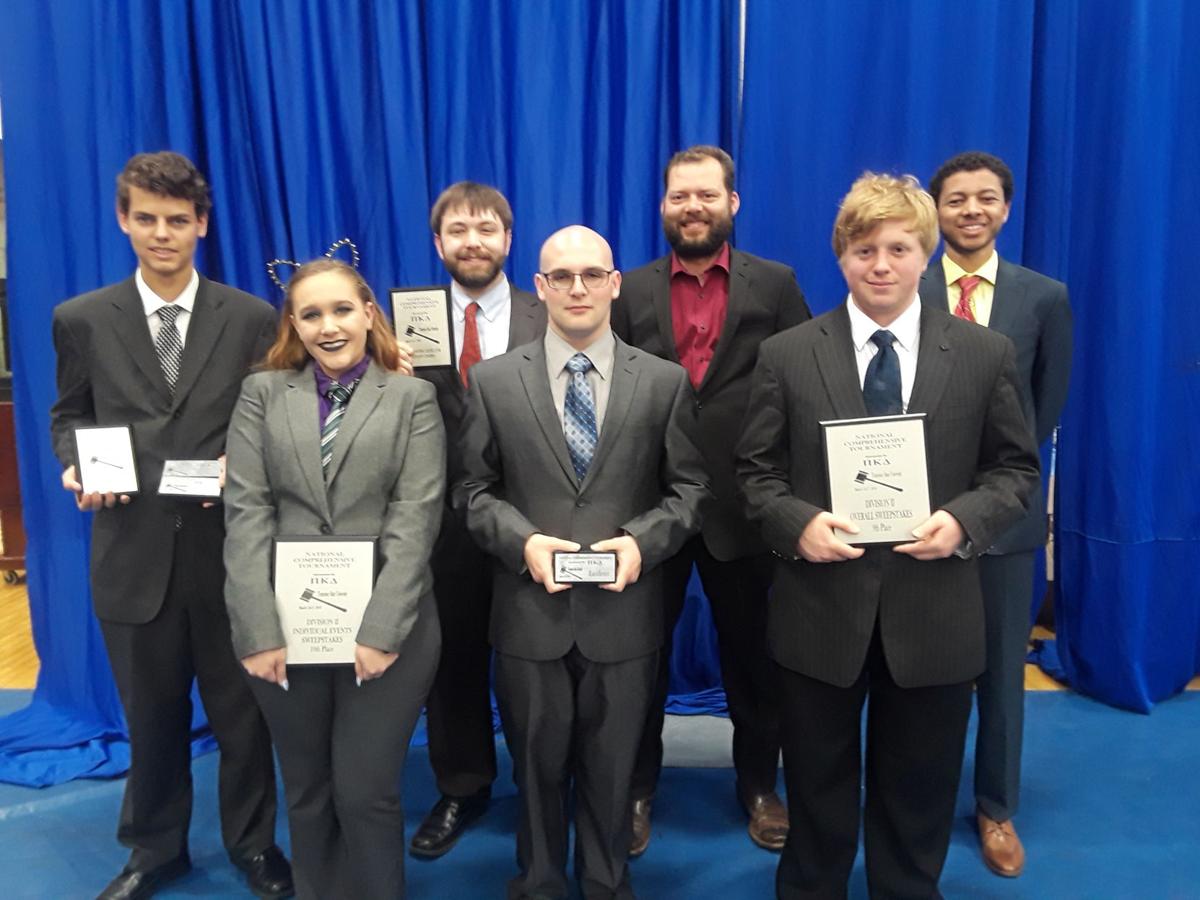 The Central Texas College speech and debate team placed ninth in the country during the 105th annual National Speech and Debate tournament held in Nashville, Tennessee last week, according to a press release.
CTC's eight-member team was one of more than 300 schools participating in the event hosted by Tennessee State University. As a team, CTC compiled 100 points for the ninth-place finish.
Individual honors were earned by Joseph Bahr, sophomore, who made the final four in Debate by beating the University of Wisconsin in quarterfinals. Bahr lost in the semifinals to Arizona State University but finished as the ninth best debate speaker in the nation. Bahr was also a quarterfinalist in Extemporaneous Speaking and Impromptu Speaking. He ended the competition as one of the top 20 competitors in the tournament.
Other honors included Nathan Van Zanten, freshman, earning second place in the nation in the Congressional Debate category. Sophomore Robert Borntrager finished in the top 30 in Impromptu Speaking. The team of Dakota Widenor and Matt Reed, both freshmen, advanced to the quarterfinal round in the Team Debate event. And Cat Victory, sophomore, advanced to the elite eight round of Poetry Interpretation, placing 25th in the nation out of more than 400 qualified competitors.
Individual honors earned during the regional event went to Bahr who placed fifth in Debate and second in Extemporaneous Speaking. Van Zanten placed fourth in Communication Analysis, Borntrager placed sixth in Debate and seventh in Impromptu Speaking while Jeff Jackson, freshman, was seventh in the Poetry Interpretation category.