Killeen police to conduct traffic detail this Thursday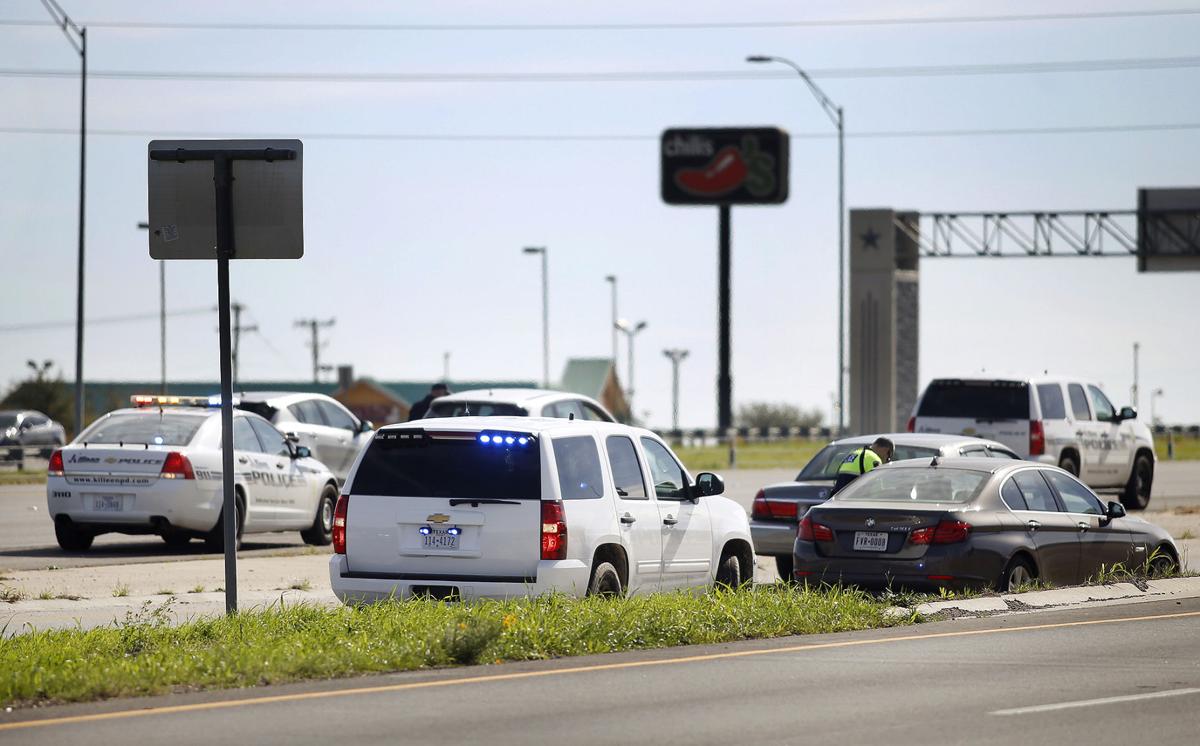 A police officer pulls over a vehicle on U.S. Highway 190 East in Killeen on Tuesday morning. Several Killeen Police Department officers were seen Tuesday pulling over motorists on U.S. Highway 190 as part of a "special enforcement detail" to reduce speeding on the highway, according to KPD. The department has received numerous complaints from drivers about speeding on U.S. Highway 190 and conducted this special enforcement detail from 6:30 a.m. to noon Tuesday. A total of 141 speeding violations were issued, along with four non-speeding hazardous violations, 14 non-hazardous violations and six warning citations. The majority of the violations issued were in excess of 20 mph above the posted speed limit and several violations issued were going above 90 mph, according to KPD.
The "enforcement detail" will be set up on U.S. Highway 190/Interstate 14 and is to "remind motorists about the 'Move Over/Slow Down' law," according to a news release from Killeen Police Department.
The law requires drivers nearing stopped emergency vehicles with lights activated to either slow down or change lanes. The law also applies for tow trucks on the side of the road.
Drivers "must either vacate the lane closest to the stopped emergency vehicle if the road has multiple lanes traveling in the same direction or slow down 20 miles per hour below the posted speed limit," according to KPD.
"The Killeen Police Department Traffic reminds you to slow down, give yourself plenty of time to arrive to your destination safely and on time," according to the release.