Residents can sign up for police academy experience
Applications available today at KPD headquarters; classes start Feb. 23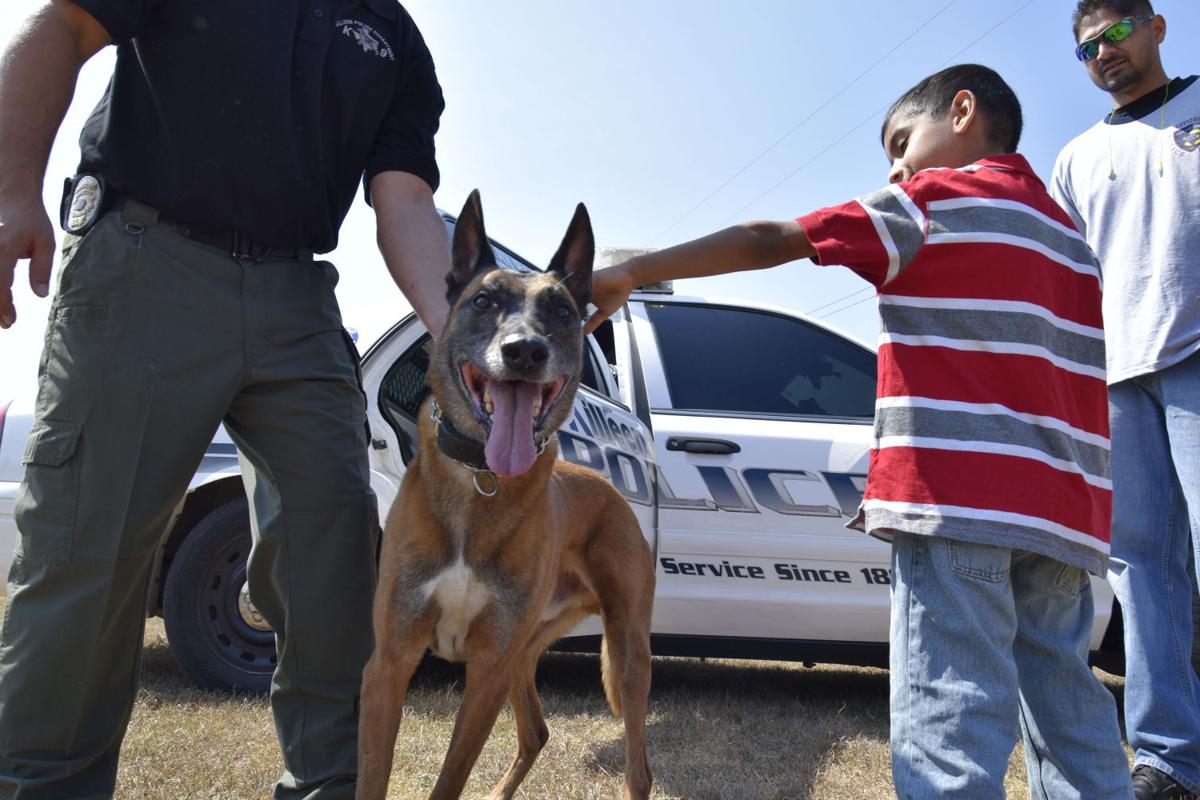 It's tough to truly understand what a police officer goes through on a day-to-day basis. Fortunately, there is a way for the average resident to have some of the same experiences.
The Killeen Police Department will be hosting its 43rd Citizen's Police Academy with classes beginning March 5 and continuing through May 21, according to KPD spokeswoman Ofelia Miramontez. Classes will be from 6 to 9 p.m. Mondays with one additional class Saturday, April 21.
The course consists of 12 weeks of instruction, including presentations of the operations of KPD's different investigative and administrative divisions. The purpose of the program is to educate and inform residents and give them the opportunity to learn about the issues that affect law enforcement efforts in Killeen.
Applications will be available at KPD headquarters beginning today.
The deadline for applications is 5 p.m. Feb. 23.
Applicants must agree to submit to a background check that includes a criminal history inquiry. There is no cost to enroll. For more information on the Citizen's Police Academy, contact Crime Prevention Coordinator Tammy Moseley at 254-501-8805 or email tmoseley@killeentexas.gov.
Cove academy
The Copperas Cove Police Department will hold a similar academy for the 32nd time. The academy will start Feb. 13.
The classes will be at the police department headquarters from 6:30 p.m. to 9:30 p.m. every Tuesday for 10 weeks.
"For most law-abiding citizens, the only contact they have with the police is when they are unfortunately stopped for a traffic violation," according to a news release from Cove police Sgt. Kevin Miller. "These relatively few contacts leave individuals with a limited view of what their local law enforcement agency is really doing other than enforcing traffic laws and responding to situations that have already occurred."
Participants will be able to handle situations that officers deal with every day through staged scenes. Though a 10-week commitment might sound like a lot, attendees are allowed to miss up to three weeks and still graduate from the academy, according to the news release.
Those interested in learning more or signing up should contact Miller at 254-547-8222, extension 6956.
Harker Heights police also hold a police academy for residents every year, according to spokesman Sgt. Steve Miller. A date has not been decided yet, but will be announced as soon as one is finalized.