Family Fun Day: Residents learn fire safety at community event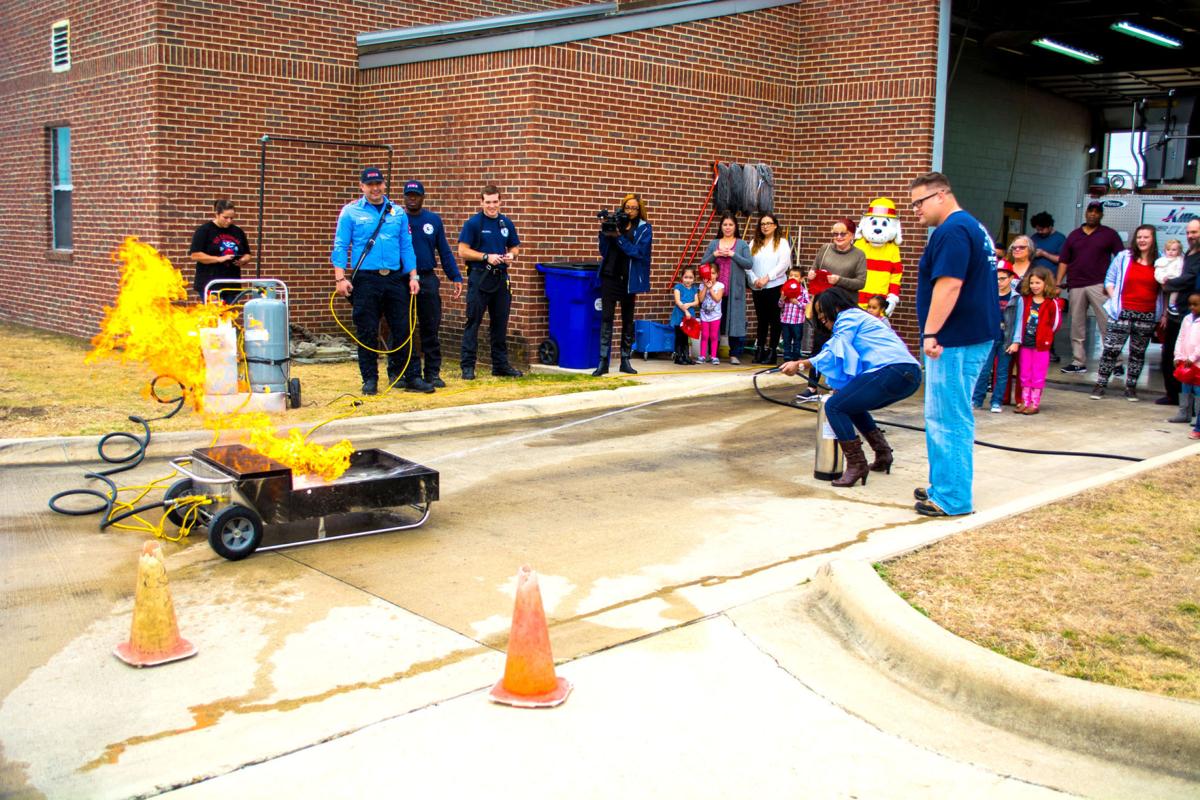 Firefighters Jim Davis and Marc Clifford demonstrate how to properly perform CPR during a District 2 Family Fun Day on Sunday, Jan. 21, 2018, at the Killeen Fire Department.
  Station 6 of the Killeen Fire Department was bustling with activity Sunday, but luckily the only fire people were running to was one started by the firefighters themselves.
"This is a fire extinguisher training prop," said Marc Clifford, president of the Killeen Professional Firefighters Association. "We are going to turn it on to the small fire setting and let the adults and maybe some of the older kids use a fire extinguisher to practice putting it out."
The fire extinguisher training was just one small part of the Family Fun Day event organized by Killeen Councilwoman Debbie Nash-King and hosted at the fire station at 2001 Elms Road.
 The event from 2 to 4 p.m. Sunday included a guided tour of the fire station, tips on fire safety and what to do in case of an emergency.
One of the demonstrations offered at the event taught the assembled crowd the proper way to perform CPR while waiting for a medical response team to arrive.
Jovonni Mann, 9, was the first to volunteer for the hands-on CPR training, and said he enjoyed getting to try it out.
"It was kind of hard doing CPR on the dummy," he said. "It was fun, though."
Mann's mother, Natasha Brown, said she heard about the event from her father because he is friends with King.
"We have gone to a few fire department events before, because Jovonni is actually interested in becoming a firefighter when he grows up," Brown said. "This was the first time he has gotten to practice doing CPR."
Nash-King said she was pleased with the turnout for the event and she hopes people will continue to attend the community involvement events she organizes.
The firefighters performing the demonstrations were pleased with the crowd as well.
"Anytime we can get the citizens out and involved in this is great," Clifford said. "We love showing off the stuff we've got."
King said her biggest hope was the attendees would remember what they learned here and — if the situation ever arose — put it to use.
"The unique thing about today is what they are going to learn today could save someone's life," King said.