Improper winterizing can lead to expensive repairs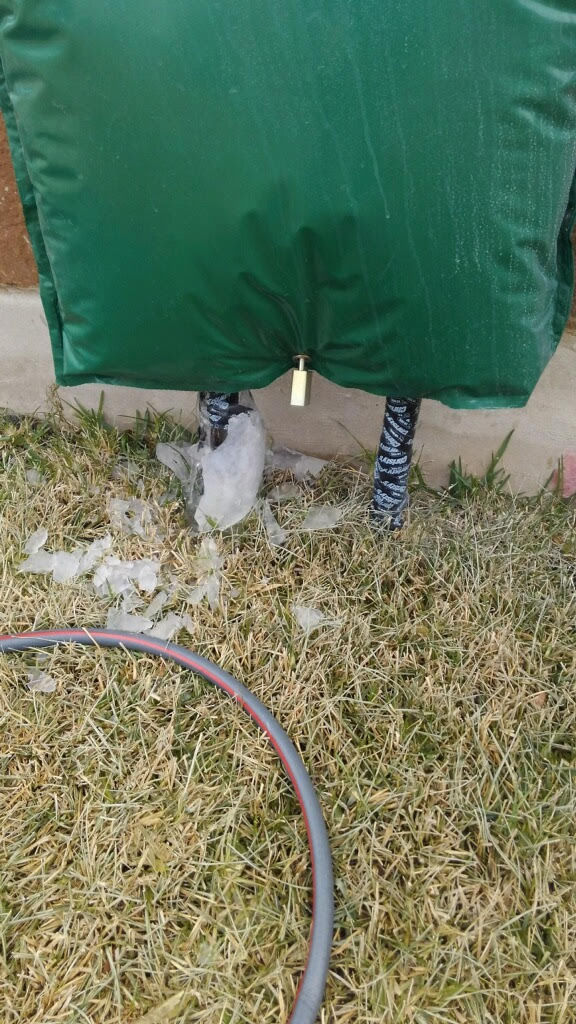 The hard freeze is nearly over as the forecast calls for warmer temperatures the rest of the week, but now is the time to prepare for freezing temperatures to avoid a costly busted pipe, experts say.
Billy Haney with Alsop Plumbing in Killeen said his company repairs broken pipes as a result from a freeze every year.
"It hasn't been too bad this year," Haney said despite the frigid temperatures this week.
The most common damage seen from a busted pipe doesn't result in a winter wonderland in the yard, but a water mess in the house. "Flooring buckling, damaged sheetrock, wet furniture — that's typical inside the house with a busted pipe," Haney said, adding plumbers only repair the broken pipe which could run $500 or more.
Most busted pipes occur on the north or northwest side of the house, as the cold wind blows in from that direction.
"The wind is the big thing, and why winterizing is important. If you get that wind off of them, by wrapping them in something, that helps keep them warm," he said.
Haney added that the walls inside your home are usually insulated and it's the outside spigot that needs protecting.
Haney said pipes don't usually bust underground from the freeze in the Killeen area.
"Most of our freezing is shallow, and the water lines run about 10 to 15 inches deep anyway, so most of the time, we won't have to dig for a busted pipe due to freezing," he said.
For pier-and-beam homes, Haney recommends leaving the water dripping in the sink during a freeze, or leave the cabinet doors slightly open, to avoid the frigid wind from freezing the pipes as it whips under the house.
"We use a different kind of piping now. Most of your breaks and stuff, come from PVC and copper," Haney said.
Most homes built within the last five years or so are fitted with PEX piping, a polyethylene pipe.
"It actually stretches when freezing so there are much less breaks. So, when it freezes, it'll swell up a little bit and then when it thaws out it'll go back to its original shape," he said.
The Super 8 Hotel at 540 E. Central Texas Expressway, Harker Heights, was evacuated Tuesday, due to a busted pipe.
According to Hotel Manager Mike Patel, the hotel is not expected to reopen for three months.
"We're on a rebuild phase," he said.