2017 in Review: Salado rebounds from construction woes
Looking for your Dream Home contact Realtor Larry Mitchell Broker Associate, ABR, CRS, GRI with Century 21 Randall Morris & Associates at 254 681 5115 or www.HarkerHeightsHomes.com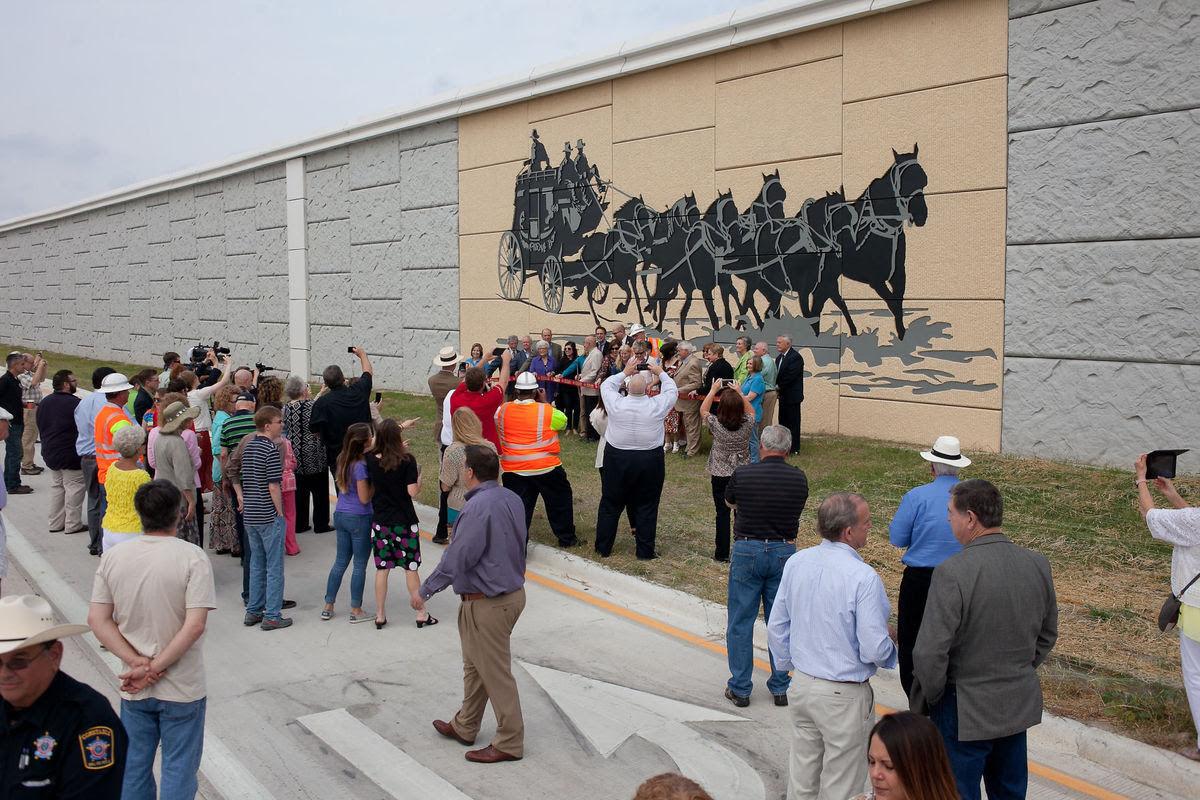 SALADO — After suffering through Interstate 35 construction in 2016, this village of 2,134 people finally started to rebound in 2017.
Numbers from the Texas comptroller show that Salado had a 16.75 percent increase in total sales tax allocation to $433,908.49 for 11 months of 2017 from 2016's payment of $371,646.78. These numbers bode well for Salado, a village reliant on tourism.
Looking ahead to 2018, Salado hopes to continue to bounce back from its I-35 doldrums. The long-awaited sewer and wastewater treatment plant is expected to be completed by the end of 2018. With that, there is the potential for the village to dive into even more development.
Here are some of the top headlines about Salado in 2017:
Sewer
After nearly six years, the village is finally constructing its long-gestating sewer project.
In late November, the board of aldermen unanimously awarded three sewer construction contracts totaling more than $8.5 million.
"In my view, this village is absolutely tired of delays with this project," Alderman Michael McDougal said at the time. "I'm glad we're using professionals for this project."
The sewer is anticipated to be complete by December 2018.
Stagecoach reopening
In mid-June, the Stagecoach Inn reopened.
Stagecoach is managed by Austin-based La Corsha Hospitality Group. The group and developers Austin Pfiester, David Hays and Clark Lyda renovated Stagecoach Inn.
When the historic restaurant and hotel closed about two years ago, Salado's economy took a hit.
"Now with the Stagecoach Inn coming back online and I-35 finally being complete, Salado is poised for resurgence," Lyda said.
Disannexation fails
Another year, another attempt at disannexation.
Resident John Newman organized a second disannexation petition in 2017 and successfully got in on the May ballot. Previously, Newman organized a similar petition in 2016 that was invalidated.
Both times, Newman and petition signers wanted to see the Mill Creek area disannex from the village.
Voters, however, disagreed with the petition, with 86 percent saying no to disannexation.
New administrator, police chief
In March, the board of aldermen hired former Wimberley City Administrator Don Ferguson as the new village administrator and hired Rick Ashe, a former lieutenant with the Temple Police Department and former Salado mayor, as the new police chief.
Ferguson's hiring came six months after the ousting of Kim Foutz, who was Salado's first full-time village administrator.
Ashe succeeded Jack Hensley, who resigned as police chief on Feb. 14.
Possible school bond
Salado Independent School District is bursting at its seams — literally.
Superintendent Michael Novotny said the district is experiencing significant growth on its borders. There are 11 growing housing developments in Salado ISD.
In the past five years, Salado ISD has grown to 1,854 students from 1,348 students. In its region — which is 81 school districts in Central Texas — Salado is one of the top five fast-growth districts.
To cope with this growth, the district is considering a bond election in May. The school district created a long-range planning committee with about 60 members to set the direction of the potential bond.
The committee is will make its recommendations for what needs to be improved in Salado ISD at the Jan. 29 school board meeting.