Killeen holiday decorating contest winners announced
Looking to buy or sell contact Larry Mitchell Broker Associate, ABR, CRS, GRI with Century 21 Randall Morris & Associates at 254 681 5115 or www.HarkerHeightsHomes.com for your dream home, selling, relocating and thank you for a wonderful year.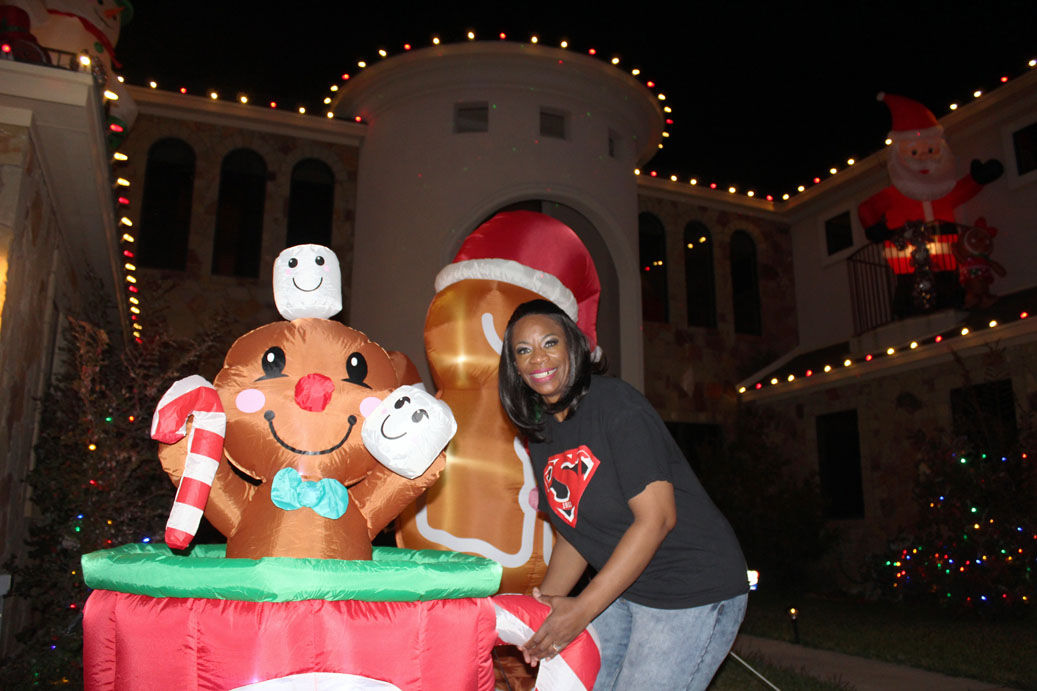 Killeen resident Shawntay Harris, who lives at 5412 Siltstone Loop, said this is her first year participating in the city's annual holiday decorating contest.
"My husband saw it in the paper, and we just decided to do it," she said.
The effort led to a first-place win in the contest.
Harris has been in the Killeen area since 2010 and hasn't always decorated a lot in the past, but after seeing the contest announcement, she decided to give it a try.
"I was thinking about my grandmother and how she decorated all the time," Harris said.
Harris Googled companies that decorate for Christmas and found a company called, Christmas Décor, from Waco.
"They're the ones that decorate the Silos and all, and they did a really good job on my home," she said.
Harris said she chose a gingerbread house theme, and the company did the lights, but the local couple added the inflatables.
"It was really reasonable cost for all those lights," Harris said, adding she hasn't seen her first electric bill from the lights and is quite curious to open it.
"My grandmother was a Southern Christian and loved Jesus and church. She didn't have much, but what she did have, she made the most of it. She always made such huge family meals, put up a lot of lights and a large, god-awful silver Christmas tree," Harris said, laughing. "I said, when I grow up, I'm going to have a green tree, but Christmas was always so special."
Second-place winner, Leona Muse, said this is her second year participating in the contest and won third place last year. With some decorations handmade and others converted to LED lights, "my son and I do all the work. Christmas is a big deal to us, so we enjoy it," Muse said.
Muse said she's always loved Christmas.
"Growing up we didn't have a lot of money, so we didn't decorate a whole lot, but we would cut down our own tree and it was always a special time for me as a kid," she said.
Muse said she has lived in the area for only two Christmases and has added more lights this year, and plans to add more next year, too. She is vying for that first-place win.
"Our lights come on at 5:30 every evening, so come on by," she said. Her house is at 7200 Bose Ikard Drive.
Cheryl Buchanan was the third-place winner, located at 3405 Malmaison Road. The Herald was unable to reach her for comment on her win and light display.
The city had six entries of twinkling lights and 523 votes.