As Trimmier construction ends, nearby business employees skeptical
Looking for a Realtor contact Larry Mitchell with Century 21 Randall Morris & Associates at 254 681 5115 or www.HarkerHeightsHomes.com for your dream home, selling, relocating and thank you for your referrals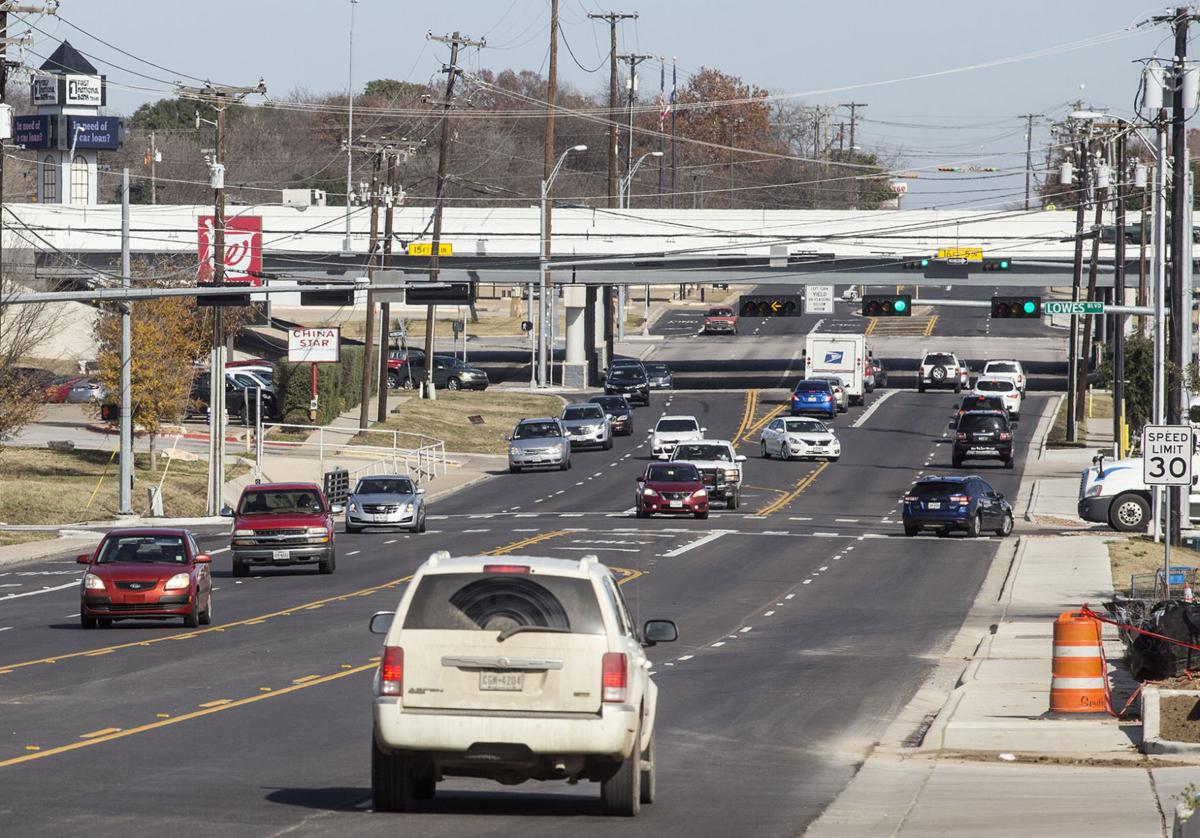 The Starbucks on Killeen's Trimmier Road, near U.S. Highway 190/Interstate 14, was as busy as ever at 4 p.m. Saturday — the day before Christmas Eve.
Perhaps it was customers buying gift cards and 12-ounce bags of ground coffee as last-minute gifts for family and friends, or maybe it was shoppers fueling up on caffeine to endure the final stretch of Christmas chores.
Either way, Store Manager Jamal Smith hardly had time to talk, as the line of cars in the drive-thru wrapped around the building.
Smith is used to the heavy traffic around his store. Being along Trimmier Road, his Starbucks has had to deal with the Trimmier widening project since it began in January 2015.
"If it's messed up, it's messed up," he said. "It's not a secret any more."
The $6.8 million project widened Trimmier Road by adding a center turn lane from Central Texas Expressway to Elms Road.
That project has been "substantially completed" this month, according to city spokeswoman Hilary Shine. Finishing work to curbs and the like should end in January. For employees of businesses along that stretch of the road, completion can't come soon enough.
Smith said he believed the project would be done in August 2016, like originally announced by the city. When that failed to happen, he stopped holding his breath.
"I hear that all the time, and for years, it has not ended," he said. "Year over year, it gets worse."
As part of the overall project, a turn lane was added to W.S. Young Drive near Little Nolan Road, and Lowes Boulevard was extended from Trimmier Road to Florence Road.
The addition of a turn lane on Trimmier was to improve the efficiency of the road, officials said. The projects were intended to help combat congestion and reduce commute times. But while that was the long-term goal, the construction provided headaches in the interim.
Traffic was at times consolidated to a single lane, and motorists often had to maneuver inside orange cones.
Kelly Fetters, a manager at Complete Nutrition along Trimmier Road, lives in an apartment complex on Trimmier as well. During the height of the construction, he had to make sure he left his apartment 30 minutes before his shift started to ensure he'd arrive on time. Meanwhile, drivers would speed through the store's parking lot at nearly 30 mph to avoid the congestion
It made it difficult for people trying to get in the store, he said. Eventually, customers stopped coming into the store. During the worst stages of construction, the employees at Complete Nutrition were lucky to see three customers walk through their doors.
"It takes a toll on the store," Fetters said. "A week before the construction started, a guy came in here and told us that it would be going on indefinitely. Indefinitely started to sound like infinitely after a year."
Though the work is supposed to subside completely at the end of next month, Smith refuses to believe it until he sees it for himself. As for Fetters, he's just happy things have started to return to normal around his store.
"I don't understand why it took so long," he said.