Action, information help special needs students transition
Looking for a Realtor contact Larry Mitchell Broker Associate, ABR, CRS, GRI with Century 21 Randall Morris & Associates at 254 681 5115 or www.HarkerHeightsHomes.com for your home find, selling, relocating and thank you for your referrals.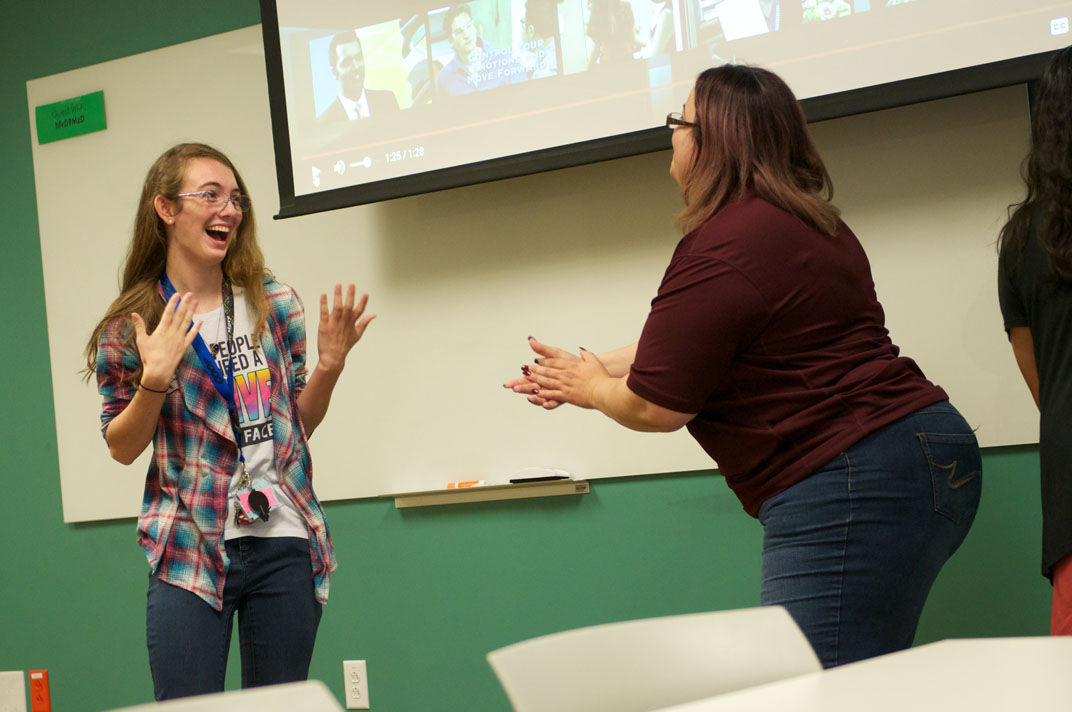 For special needs students, transition is not easy.
Friday at Texas A&M-Central Texas' Warrior Hall, the Killeen Independent School District held the Central Texas Special Needs Fair, to help students and parents from eight area school districts learn ways to transition from high school into the community.
During the morning sessions, special needs students received information about many facets of the transition they will eventually face when they leave school.
Topics such as dressing for success and appropriate workplace behavior were addressed, according to Tina Capito, of KISD's special education department.
Part of the issue with such transitions is encountered by parents and students when there is a 14-year waiting list for special needs housing in Texas, Capito said. There's a five-year waiting list for day habilitation programs.
"It's necessary to provide services to students in first and second grade, to facilitate future transition," Capito said.
Kayla Daniel, of the Region 12 Education Service Center in Waco, was excited to attend the fair. Region 12 provides support and services to school districts in a 12-county area.
"The biggest hurdle special needs students face when they graduate is when they step off that stage, things aren't ready for them," Daniel said.
"This event is about action, not just information," Daniel added. She found the event unique in that it brought the resources to the parents and students, rather than just presenting packets of information for the parents to follow up on their own.
Hector Rodriguez and Major Heggs of First National Bank Texas were available, for instance, to help students open bank accounts.
"As long as they have their ID and Social Security card, we have all the paperwork needed to do it," Heggs said.
At the United Healthcare booth, Serina Cole and Armando Galindo offered starter packs for parents and students to build a care notebook. "Hurricane Harvey was a perfect example," Cole said. "Those who evacuated could grab their book and take it with them to have all their information."
The notebooks contain personal, medical and behavioral logs for the students, Cole added.
Daniel was so impressed by the special needs fair, she plans to take what she learned and replicate the event for school districts in McLennan County.