KISD board hears Career Center expansion plans
Looking for a Realtor contact Larry Mitchell Broker Associate, ABR, CRS, GRI with Century 21 Randall Morris & Associates at 254 681 5115 or www.HarkerHeightsHomes.com for your home find, selling, relocating and thank you for your referrals.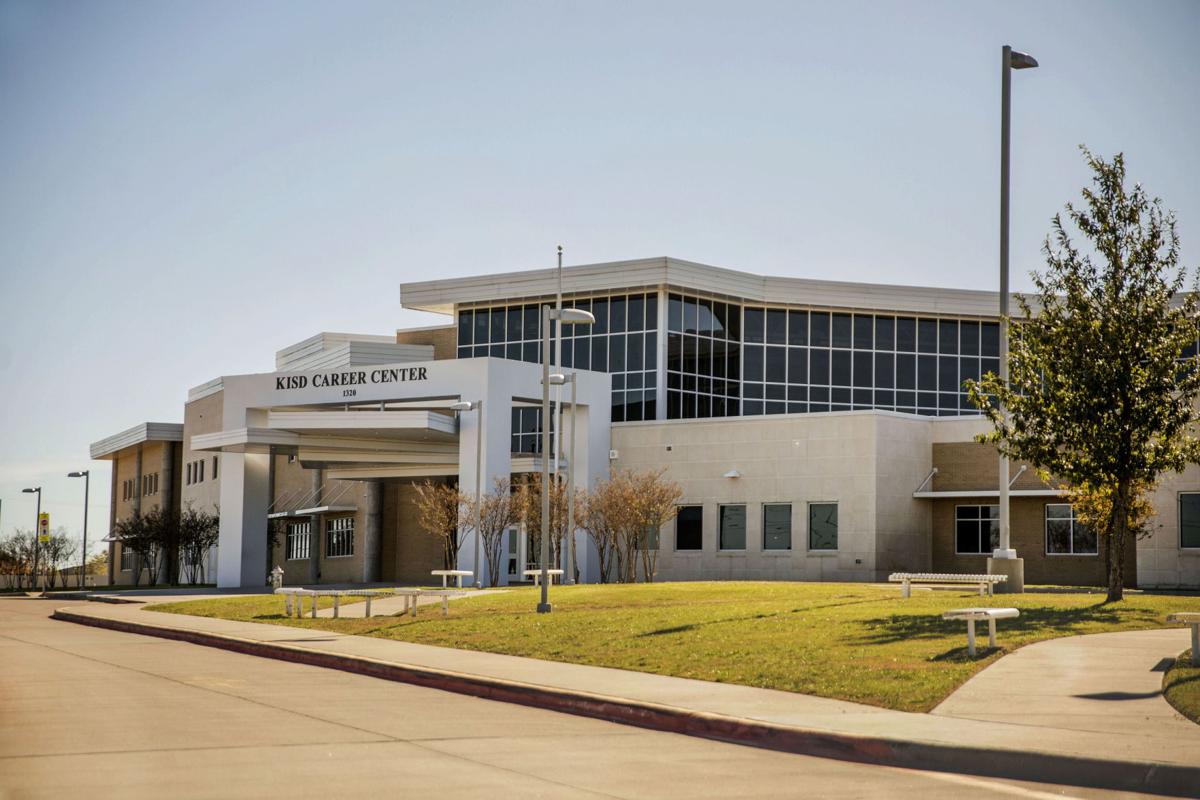 With its current student population over 1,700 students per day, and programs being expanded to match advances in technology, the Killeen Independent School District's Career Center is in need of more space, according to Adam Rich, KISD executive director for facilities services.
At the KISD Board of Trustees workshop Tuesday night, Rich described how the Career Center, which opened in 2012, is currently using 10 portable classrooms, two portable animal labs and a double portable cafeteria space to serve the student population.
Nancy Duran, KISD career and technology executive director, gave a presentation on the current facilities at the Career Center. The building holds 24 traditional classrooms, 25 specialized classrooms for automotive technology, floral design, cosmetology and other programs, and eight stand-alone spaces for the photography, television and radio labs, medical lab, greenhouse and other programs.
The proposed expansion would provide additional classroom and lab space for science, technology, engineering and math (STEM) and other programs.
Rich said the recommendation for a 77,000-square-foot expansion is "really preliminary. That number would likely come down" once an architect was engaged to design the plans.
Rich estimated the cost of the expansion at $300 per square foot, for a total ranging between $20 million to $25 million.
Duran added that state career and technology education funds would cover the cost of some of the equipment that would be needed in the classrooms and labs after the expansion was complete.
Additional information on the expansion will be presented at the board's Dec. 12 meeting, including how the district would fund the expansion.
Also Tuesday, KISD Superintendent John Craft presented an update on the bond steering committee, which met Nov. 2, Nov. 9 and Nov. 16.
The potential bond would fund prioritized projects, including new school construction, renovations to older school buildings and consolidation of some schools.
The bond steering committee consists of a cross-section of district residents, among them former KISD board members, business people, KISD parents and staff members.
"It's been a really, really positive conversation," Craft said.
Craft responded to questions from board members about the prioritized list of projects the bond steering committee compiled at the Nov. 16 meeting.
The highest priority, as indictated by committee discussions at that meeting, is adding security and renovating schools to achieve compliance with the Americans with Disabilities Act.
Craft estimated renovations to create secure vestibules, with buzzers and intercoms, in older schools would possibly cost $3,000 to $4,000 per school.
"Believe it or not, we don't anticipate it's going to have a significant sticker shock," Craft said.
The estimated total for security and ADA renovations would not exceed $10 million, Craft said.
According to the bond calendar Craft presented, the recommendation for the board will be prepared during sessions on Dec. 4 and 5.
The week of Dec. 18, the bond communications strategy, messaging and branding process will be determined.
The first week of January, work will take place with the district's financial advisor and bond counsel to prepare for the May 5 bond election.
"I don't think any of those [meetings] are bond steering committee or board activities," said Terry Abbott, KISD chief communications officer. Who precisely will be involved in those meetings was unknown at press time.
The bond steering committee will meet at 6 p.m. Thursday at Roy J. Smith Middle School, 6000 Brushy Creek Drive.
Information from the bond steering committee's previous meetings is available at the website www.killeenisdbsc.org. The public may also submit questions and comments about the potential bond issue on the website.
In other business, the board heard a report from George Ybarra, KISD director for purchasing services, on cooperative purchasing management fees for the 2016-2017 school year.
The district is a member of 14 purchasing co-ops, which can provide better pricing on certain purchases.
KISD paid a total of $7,225 in membership fees to three of the co-ops during the 2016-2017 school year. The largest of these, the Multi Region Purchasing Cooperative Region 10, will no longer charge the district a membership fee beginning next year, saving the district $7,000.
Also Tuesday, the board discussed selecting Engineered Exteriors, PLLC as the waterproofing consultant to handle perpetual water leak issues at 20 campuses, which are beyond the KISD maintenance department's repair capabilities.
The cost of the repairs is currently unknown, according to Rich. Some of the repairs may also fall under renovations being considered for the bond issue, he added, reducing the number of campuses that will need attention from the consultant.
The board reviewed pricing for flooring and painting life cycle replacements for fiscal year 2018.
Flooring replacement costs at four campuses for fiscal year 2018 would not exceed $1.71 million, according to Rich.
Painting costs for the same period would not exceed $380,500, and cover projects at multiple district campuses.
The funds would be paid for from the KISD capital improvement budget.