'A wonderful tribute': Wreaths laid at veterans cemetery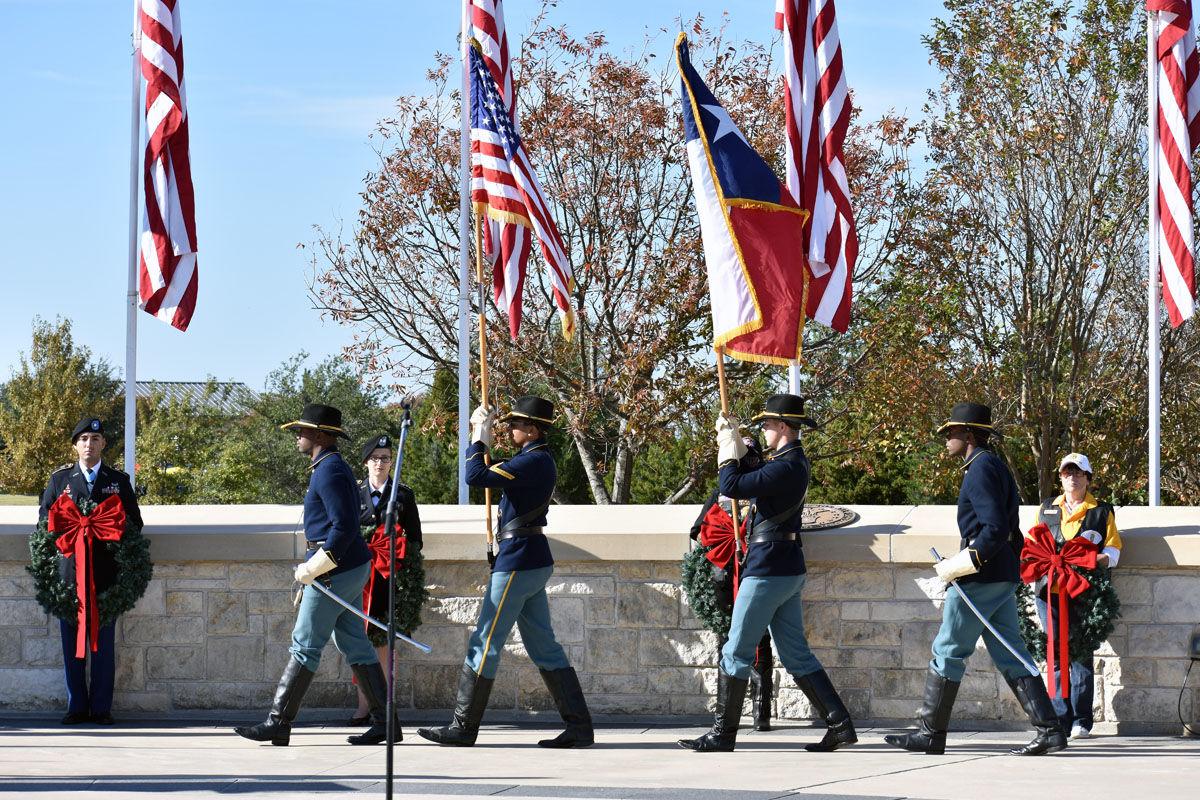 For the nearly 1,000 volunteers who turned out for the annual wreath-laying, it wouldn't have mattered if the sun was shining, or the rain poured down.
They would turn out to place wreaths on the graves of nearly 8,000 deceased veterans and family members regardless of the weather, according to Cyd West of the Friends of the Central Texas State Veterans Cemetery, which organizes the yearly event.
 West praised the volunteers while speaking during the opening ceremony. "It's a wonderful tribute to those who rest here."
Veterans from five wars, their spouses and children are buried at the cemetery, West said. For those still living, "We hope knowing we care makes a difference in their lives."
For his part, Maj. Gen. J.T. Thomson III, deputy commanding general of III Corps, reflected on those "lying in repose on this sacred ground" and how they "put themselves in harm's way on our behalf."
Because of their service, Thomson added, "The gates of freedom remain open."
By the tremendous attendance at the wreath-laying, appreciation for the veterans cannot be mistaken.
The motorcycle procession from the Killeen Special Events Center escorting two trucks filled with wreaths featured many veterans.
Jessie Saucedo of the Combat Veterans Motorcycle Association rode one of the first motorcycles in the escort, flying U.S., Texas and POW/MIA flags.
Barbara Pressley, an Army veteran, rode a Slingshot three-wheeled cycle in the procession. She was looking forward to having the chance to place a wreath on her stepdaughter Daniela Anders' grave.
"Hopefully, this tradition will continue so someone will place a wreath on my headstone when the time comes," Pressley said.