Home for Thanksgiving
Fort Hood's 'Greywolf' Brigade finishes deployment to Middle East
Looking for a Home in the Central Texas Multiple Listing go to www.HarkerHeightsHomes.com or call Larry Mitchell Broker Associate, ABR, CRS, GRI with Century 21 Randall Morris & Associates at 254 681 5115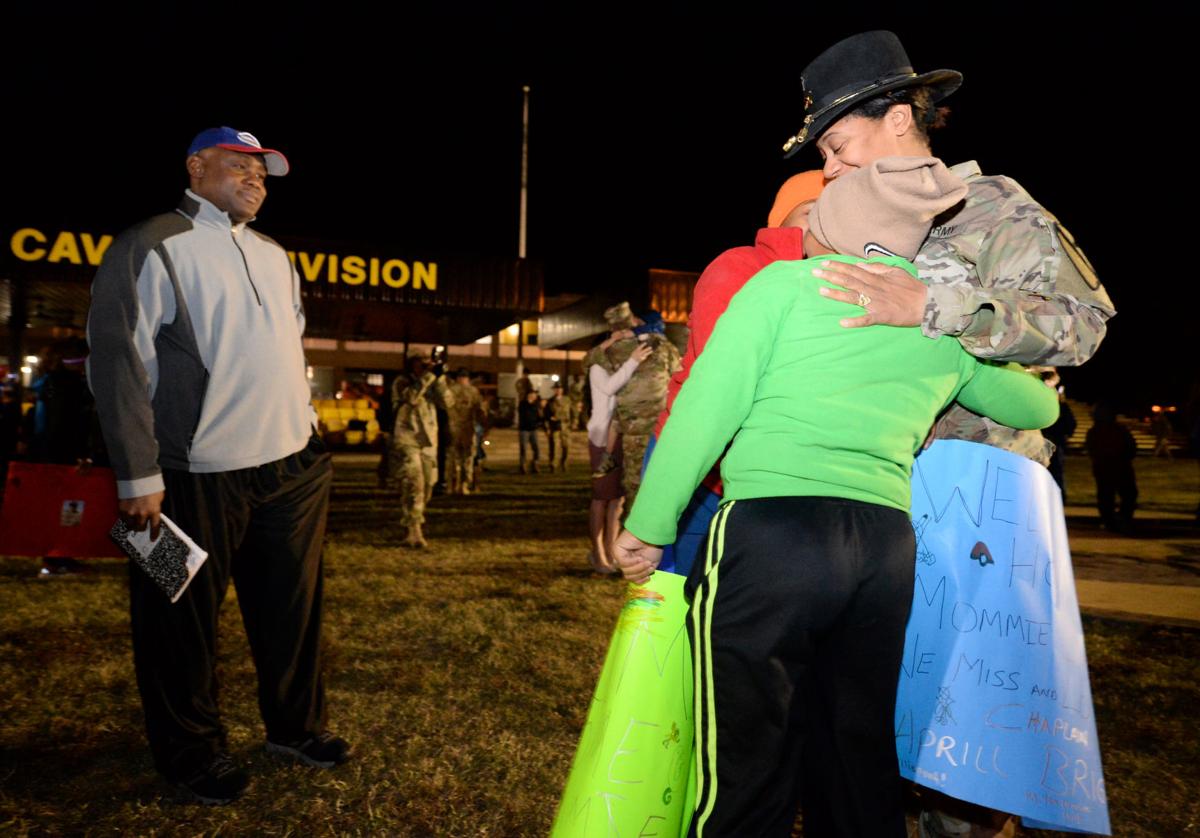 FORT HOOD — The final 29 troops of the command element of the 3rd Brigade Combat Team, 1st Cavalry Division, marched across Cooper Field late Monday night to uncase the unit's colors just in time for the Thanksgiving holiday.
Col. John Woodward, brigade commander, and brigade senior enlisted adviser Command Sgt. Maj. Alfred Ronneburg unfurled the unit colors to signify the brigade was officially home from a nine-month deployment to the Middle East in support of Operation Spartan Shield and Operation Inherent Resolve.
More than 3,000 soldiers deployed to several different countries, including Kuwait and Iraq, and conducted 12 different exercises with partner nations. The brigade provided fire support and advise, train and assist support to Operation Inherent Resolve in the fight against the Islamic State group.
"They did great — this is a great team and we're happy to be home," Woodward said. "The way this deployment wound up, the stars just aligned perfectly so we could all be home for the Thanksgiving holiday. The troops did a terrific job — I'm extremely proud of all their hard work. At one point, we were in nine different countries at the same time; we were spread out, so it's just great to have everyone back in one place again."
For Capt. John Bright, a U.S. Army Reserve chaplain for the 980th Engineer Battalion based in Austin, keeping the home fires burning while his wife, Greywolf chaplain Maj. Aprill Bright, was deployed was an unfortunate part of Army life.
"It was a little bit difficult — missing a loved one and being away, it's kind of hard," John Bright said. "But I was able to handle things and take care of the kids while she was down range. It was difficult, but I was able to handle the challenges because I know what it means to be in the military and perform your duties."
Having her home in time for Thanksgiving was a bonus, but even better was the fact she would be home for their youngest son's 9th birthday on Nov. 27, he said.
"It was perfect timing, so it's a happy time for us," John Bright said.
As for Aprill Bright, she said, "It's just good to be home!"