Holidays a difficult time for some veterans, soldiers
Looking for a Realtor call Larry Mitchell Broker Associate, ABR, CRS, GRI with Century 21 Randall Morris & Associates at 254 681 5115 or www.HarkerHeightsHomes.com for your home find, selling, relocating and thank you for your referrals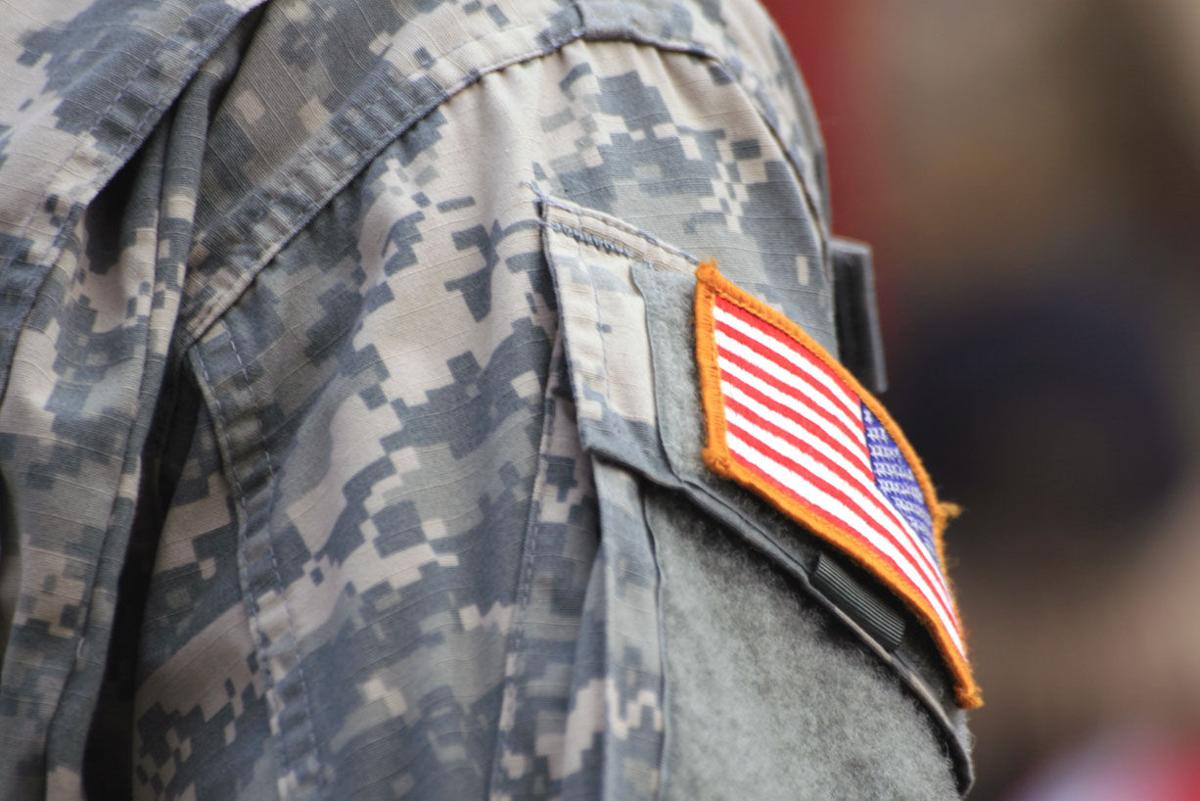 The holiday season can be a difficult time for soldiers and veterans dealing with post traumatic stress, and difficult for young troops dealing with the loneliness of being away from family during the holidays for the first time in their lives.
While there is no correlation between the number of suicides going up and the season, the number of attempts does tend to increase around Thanksgiving and Christmas, according to local organizations that assist in suicide prevention.
And the ones most likely to go through with a suicide attempt are the ones who don't talk about it, said Tony Smith, Coryell County veterans service officer.
"I've found in the past that those who talk about committing suicide are less likely to actually follow through," Smith said. "Those who don't talk tend to just do it."
Smith said the holidays increase the number of calls he receives from people who are struggling with suicidal thoughts, regardless of the holiday.
"I've been to a lot of calls and a lot of suicides," he said. "I get 3 a.m. phone calls, calls at 4 a.m. or 1:30 a.m. They get to drinking, start thinking about stupid things."
Isolating oneself, abnormally excessive drinking, changes in behavior such as unexplained moodiness/depression or abusive/aggressive behavior are all possible signs of suicidal ideations, Smith said.
"People tend to do stupid things when they isolate themselves," he said. "As a first sergeant in the Army, I always encouraged people, especially my (noncommissioned officers), to take a soldier home for the holidays."
Smith said that while younger soldiers contemplating suicide may be suffering more from loneliness, he's noticed that the more seasoned soldiers with deployments under their belt and veterans are usually brooding about things they have seen while overseas.
"Get involved — make sure those troops stuck in the barracks aren't left alone at this time," he said. "If you know a veteran or a soldier who has no one to be with during the holidays, take them home so they aren't alone."
There are also peer groups available to help those contemplating harming themselves, said Maureen Jouett, executive director for a peer-to-peer network called Bring Everyone in the Zone in Killeen.
Bring Everyone in the Zone provides peer support network groups for veterans of all wars, groups for those dealing with military sexual trauma, groups for soldiers who may not have seen combat but are still having a difficult time dealing with military issues and even groups for surviving family members of someone who has died by suicide, Jouett said.
The former Killeen mayor said the peer groups for service members and veterans have grown recently.
"We've seen an increase in our groups because they need to talk things out," she said. "Holidays are a trigger point, and we do what we can to ensure they aren't left alone during this time."
There is some good news, however, said Smith.
"I looked at a list from last year to now, and we are lower on attempts and suicides both for this time of year," he said. "I think it's because we have more awareness about what's available. Granted, we're not at the point we need to be — we still have (suicides and attempts). But we are more aware, as veterans, and the community is more aware of what's available."
Since Jan. 1, Fort Hood has had 16 deaths listed as either "found unresponsive" or "died of gunshot wound." None have been identified yet as to whether they were self-inflicted or not, although the Army Criminal Investigative Division is currently working with the Herald to confirm.
Smith, who also volunteers his time at the Fort Hood USO, said Fort Hood is also doing a better jobof putting out that if a soldier has a problem, they can and should go see someone.
"The problem is getting to see the same doctor, though," he said. "Soldiers find it hard to go see a doctor on post when every time they go in, they may see a different person. They're not going to open up unless they're always talking to the same doctor."
When soldiers and veterans get the opportunity to discuss their problems with peers, however, it has been proven to be more successful to their well-being than discussing it with professionals with no similar experience, Jouett said.
"Because peers served in the military, you can identify with each other. Many times, they have been there and done that, too," she said.
Bring Everyone in the Zone partners with the Military Veterans Peer Network and the Texas Veterans Commission to fund the peer program, but mentors are still needed, Jouett said.
"Our next basic volunteer training is Nov. 28, from 8:30 a.m. to 4 p.m.," she said. "This is a particularly hard time of year for many soldiers and veterans because they are thinking of anniversaries, remembering those they lost or worrying about the future. I encourage those who can to volunteer to become mentors, and I encourage any who need to talk to come to one of our groups or reach out for help."
---
Military One Source: 800-342-9647
National Suicide Prevention Lifeline: 800-273-8255
Central Counties Services (Temple): 800-888-4036
Fort Hood Army Substance Abuse Program (Suicide Prevention): 254-287-7575 or 254-287-5245
Keeyawnia Hawkins, Bell County Veteran Services Officer: 254-933-5915
Tony Smith, Coryell County Veteran Services Officer: 254-394-2091
Maureen Jouett, Bring Everyone in the Zone: 254-681-9112
Military Crisis Line: 800-273-8255, press 1
Fort Hood Chaplains: 254-287-CHAP
Wounded Soldier and Family Hotline: 800-984-8523