Former III Corps commander Cavazos, a history-making general, dies at 88
Need a Realtor Call Larry Mitchell Broker Associate, ABR, CRS, GRI with Century 21 Randall Morris & Associates at 254 681 5115 or www.HarkerHeightsHomes.com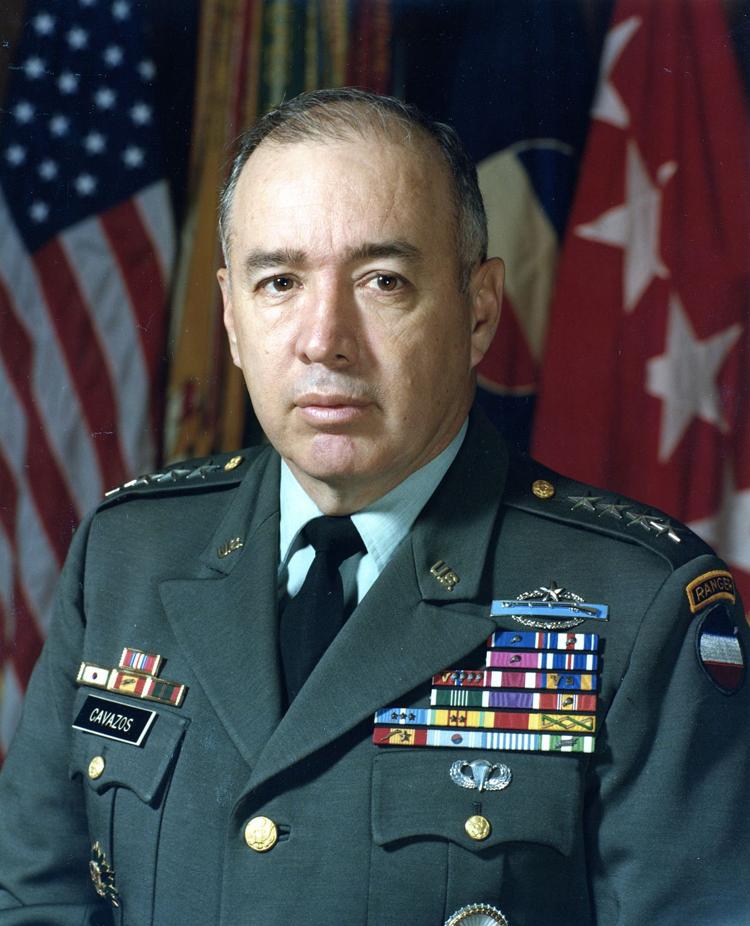 Cavazos, 88, a III Corps and Fort Hood commander who made history as the U.S. Army's first Hispanic four-star general, served as Fort Hood's senior leader from 1980 to 1982. He is the namesake of the Killeen Independent School District's Richard E. Cavazos Elementary School in Nolanville.
"Everyone knew him — he was quite an icon," said retired Lt. Gen. H.G. "Pete" Taylor of Belton, also a former III Corps and Fort Hood commander. "He was a senior leader and mentor who worked with us through the Battlefield Command Training Program. I have great respect for a fine hero."
Cavazos' bravery during Korea and Vietnam earned him two Distinguished Service Crosses, a Silver Star Medal, two Legion of Merit awards, five Bronze Star Medals for Valor, a Purple Heart Medal, a Combat Infantry Badge and a Parachutist Badge. Cavazos served during the Korean War with the 65th Infantry Regiment, a storied unit predominantly made up of Puerto Ricans.
Cavazos retired in 1984 after serving as U.S. Forces Command commander.
"He should have been Chief of Staff of the Army, if you ask me," said another former III Corps and Fort Hood commander, retired Lt. Gen. Paul "Butch" Funk, who served under Cavazos several times.
"He was one of the most inspirational leaders of my time. He was an uncommon common man with more common sense than anyone I know, which is something rare in senior leaders," he said.
"It's not that he was easy on (his soldiers) — he worked them hard and trained them hard because he cared," Funk said. "He is one of the very few people I know of who was even better than his reputation."
After retiring from the Army, Cavazos continued to serve as a senior mentor of the Battlefield Command Training Program — now known as the Mission Command Training Program — which he brought up from its conception, Funk said. The program helps train senior leaders and staff for combat deployment.
"He made all of us better through that program," Funk said. "You wanted to do better for him."
Funeral arrangements have not been finalized at this time.