More Halloween and fall fun coming up
Call Larry Mitchell Broker Associate, ABR, CRS, GRI with Century 21 Randall Morris & Associates at 254 681 5115 or www.HarkerHeightsHomes.com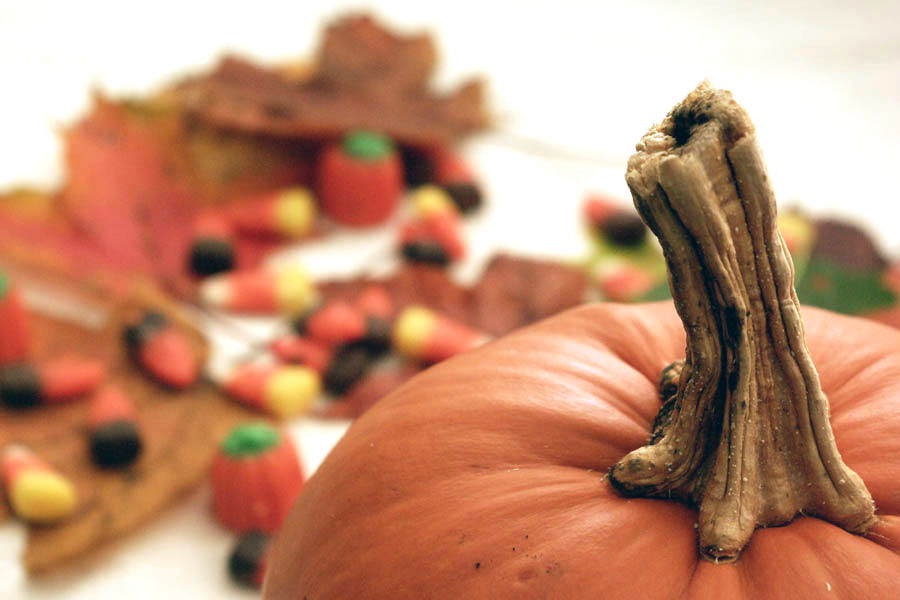 Killeen's annual Halloween Carnival is Tuesday and offers a free and safe alternative to door-to-door trick-or-treating. The event open is from 6 to 9 p.m. at the Special Events Center, 3301 S. W.S. Young Drive.
Carnival activities include games, arts and crafts, McLane Children's Happy House Maze and much more free festive fun. Kids should dress in costume and bring a bag for candy.
The city of Killeen recommends door-to-door trick-or-treating between the hours of 6 and 8 p.m. Households that wish to distribute goodies should turn the front porch lights on to indicate they welcome trick-or-treaters, and trick-or-treaters should only approach houses that have porch lights on.
For a safe and happy Halloween, remember that costumes should not obstruct a child's vision, hearing or movement and should be flame resistant. Also, parents are reminded to examine all candy.
Here is a looking at other upcoming fall family events in the area:
The Central Texas College's Mayborn Space Theater, 6200 W. Central Texas Expressway at Killeen, will be showing four Halloween-themed laser shows Friday and Saturday during the CTC Haunted House and Fall Carnival. At 7 p.m. is "Fright Light" followed at 8 p.m. by "Laser Spooktacular," "Laser Halloween" at 9 p.m. and "Hallowscream" at 10 p.m. For more information, call Bruce Vasbinder at 254-526-1224.
Central Texas College, 6200 W. Central Texas Expressway, Killeen, will have its annual Haunted House and Fall Carnival on campus 6 to 11 p.m. Friday and Saturday. Tickets for the Haunted House are $5 near the entrance of the Mayborn Science Theater (Building 152). The event features carnival games, hay rides and activities for the entire family. Costs will vary for carnival games and food. For more information, call Tandra Honey at 254-526-1577.
Killeen Memorial Park, 3516 Lake Road, Killeen will host a free fall festival pumpkin patch from 10 a.m. to noon Saturday. There will be activities such as pumpkin painting, face painting, bobbing for apples and light refreshments. Kids will be provided a bag of candy to take home. For more information, call 254-690-9119.
Texas A&M University-Central Texas will host a trunk-or-treat with Pumpkin Painting and a showing of "Cars 3" at 6 p.m. Saturday at the A&M-Central Texas Campus. The school's Student Government Association, the Division of Student Affairs, and A&M-Central Texas Campus Recreation will sponsor this event. For more information, contact Sara Fox at s.fox@tamuct.edu or at 254-291-3233.
Fall Festival Farmer's Market, Seton Medical Center, 850 W. Central Texas Expressway, from 8 a.m. to 1 p.m. Saturday. For more information, call 254-953-5493.
Fort Hood Exchange, Building 4250 Clear Creek Road, Fort Hood will have "Halloween Spooktacular" at 7 p.m. Saturday featuring the 1st Cavalry Division Concert Band and Rock Band. The performance will include a variety of rockin' Halloween music like Michael Jackson's "Thriller," music from The Nightmare Before Christmas, and of course, Ghostbusters. At 6 p.m., there will be a "Trunk or Treat" event at the PX before the concert. Families are invited to wear their spookiest costumes and enjoy a night of music and fun!
Temple Parks & Recreation, Sammons Park Indoor Pool, 2220 W. Avenue D, Temple, will have its Seventh Annual Halloween Splash Bash from 6:30 to 8:30 p.m. Friday. Admission is $5. Bring your swimsuits and towels. For more information, call 254-298-5930.
The Robinson Family Farm, 3780 White Owl Lane, Temple, starting Saturday and Sunday from 10 a.m. to 6 p.m.
Compiled by Jennise Colin Ventura
Call Larry Mitchell Broker Associate, ABR, CRS, GRI with Century 21 Randall Morris & Associates at 254 681 5115 or www.HarkerHeightsHomes.com