New businesses to open soon in Killeen
Call Larry Mitchell Broker Associate, ABR, CRS, GRI with Century 21 Randall Morris & Associates at 254 681 5115 or www.HarkerHeightsHomes.com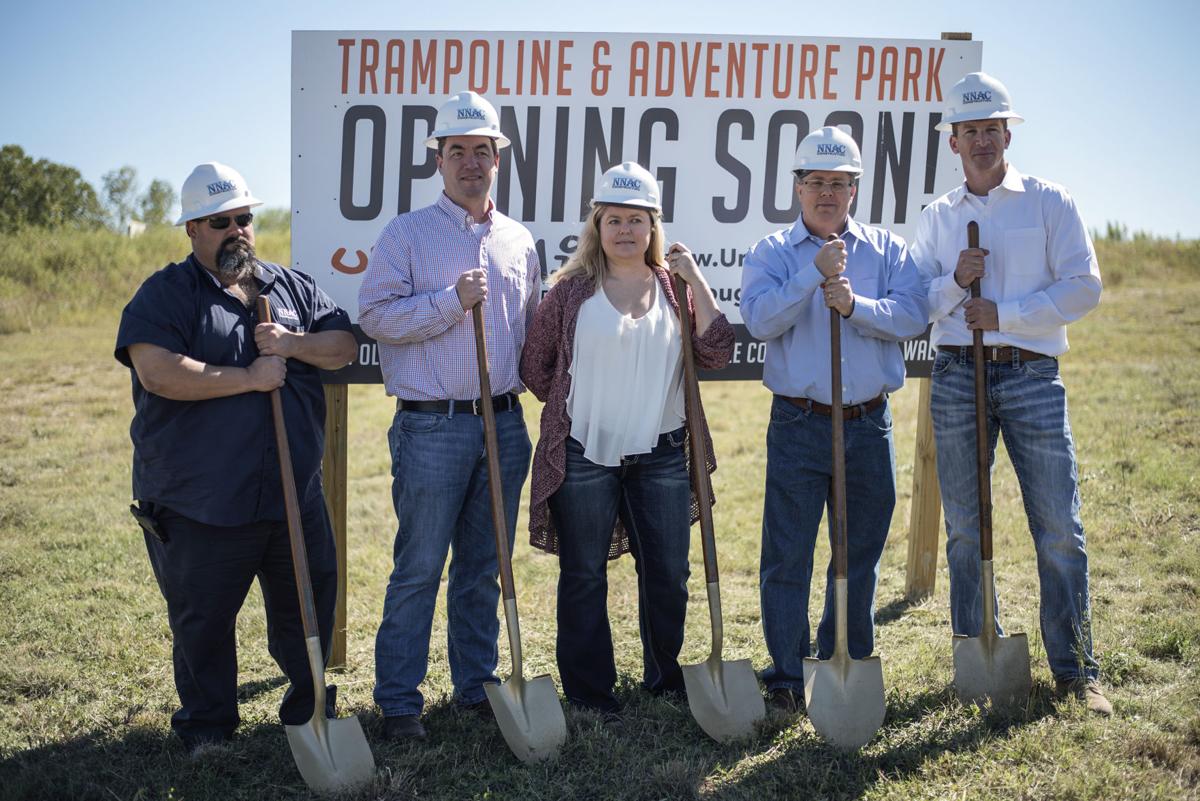 Growth in Killeen continues to boom with permits popping up for new businesses and ongoing construction dotted around the city. New strip malls and entertainment options are expected to open their doors soon, and a new restaurant is also on the way. Regardless of tastes, there will soon be something new for almost everyone.
The city of Killeen is getting a new place to take the family for a night of fun in the near future, an Urban Air Adventure Park. Originally called Urban Air Trampoline Park, the business recently underwent a rebranding because the business offers more than just trampolines.
"We are going to have a rock climbing wall in there, a cafe, an arcade, some ziplines and rope courses; it's not just trampolines," owner Bruce Thoms said. "The business is going to be 30,000 square feet and 30 feet high to have room for everything."
The owner said Urban Air will be a great place for kids' birthday parties for all ages and fitness levels.
Thoms said he hopes to have doors open and the business ready for customers by spring break, which is March 12-16.
"We will have over 60 jobs available at Urban Air," Bruce said. When asked what type of employee he was looking for, Bruce said he was hoping to hire both students and veterans, but what he is looking for most is enthusiasm. "If you can bring enthusiasm, I don't care what age you are; I want to hire you."
Urban Air will be at 2102 Jennifer Drive, near Jasper Road and Fort Hood Street, and is listed as "coming soon." A groundbreaking for the activities center was held Wednesday. The permit for the business was valued at $927,500.
Urban Air is the newest commercial construction to begin in Killeen.
GattiTown, a pizza restaurant and children's entertainment center, is coming to the city in late December, according to a news release issued by Gatti's Pizza. Located at 2501 E. Central Texas Expressway, the new restaurant will be the first franchise location for Gatti's Pizza in seven years.
In addition to the pizza buffet and other menu items, the new restaurant will feature an expanded 4,500-square-foot family entertainment center with more than 50 games. The development is expected to cost $3 million to build.
"This is a great opportunity to introduce the Gatti's Pizza experience to families in Killeen," said Michael Poates, president of the Fort Worth-based chain.
Gatti's Pizza currently has 97 locations.
An indoor gun range — The Gun Range — is coming to the city in the near future. The business will be at 2401 S. Fort Hood St.
The owner and the Greater Killeen Chamber of Commerce broke ground on the business on Aug. 18 and construction is underway.
"We are proud to welcome our community to the very first-ever indoor gun range (in Killeen). This is a place that's fun, safe, and built for the whole family to enjoy," owner Paul Doyle said during the groundbreaking.
Valued at $1.77 million, the building housing Pet Supermarket will be a sizable addition to Killeen, with an estimated square footage of 15,204 feet. The business will be located at 2602 Trimmier Road, south of Bacon Ranch Road.
According to Pet Product News, Pet Supermarket and its sister-store, Pet Valu, "are one-stop shops for customers, offering a broad selection of premium pet food, supplies and services sold by trained professional staff members who provide knowledgeable and friendly advice."
Two new shell buildings, together called Central Point Plaza, are coming to the east side of town.
Located and under construction at 4001 E. Stan Schlueter Loop, building A and building B will each have space for seven businesses. Building A is valued at $580,000, and building B is valued at $908,000.
 Call Larry Mitchell Broker Associate, ABR, CRS, GRI with Century 21 Randall Morris & Associates at 254 681 5115 or www.HarkerHeightsHomes.com